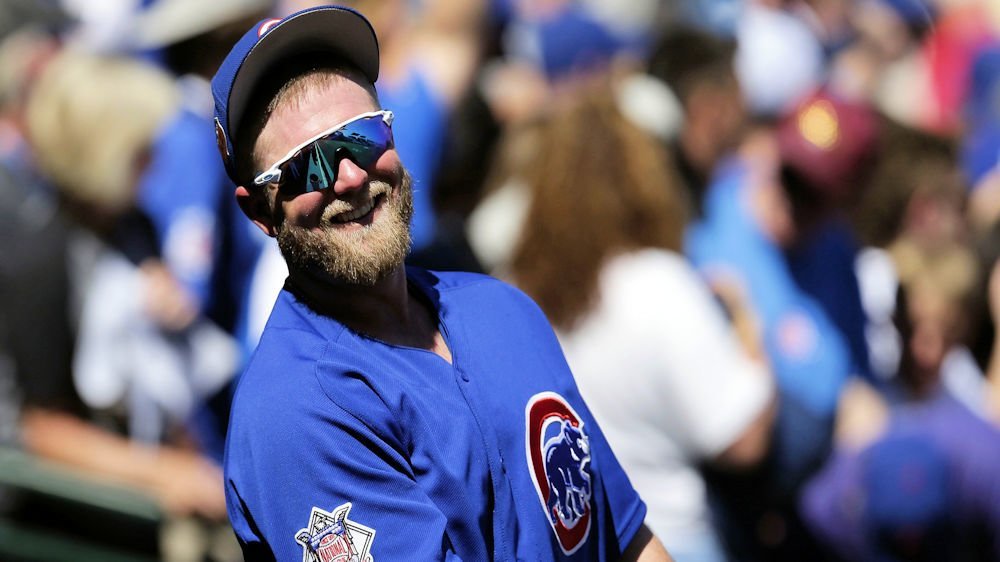 | | |
| --- | --- |
| Razing Arizona: Spotlighting Taylor Davis | |
---
For a catcher, there is no place like home. It's where your career is made, and where the action is. There, every pitch counts and focus reaches intense levels. The catcher is the quarterback of baseball games and the only player with the perfect view of the diamond. The athleticism required rivals every other position, as does the role of keeping every pitcher on your team on task and relaxed. Not everyone can call home "home," but for those that do, being a solid backstop is everything.
Imagine: You are 29 years old, have been under contract with the Cubs for roughly eight years, and you realize you will likely never be a part of the 25-man roster. Instead, you will once again be assigned to a MiLB affiliate, and play the role of mentor to the younger talent that still has a shot at their major league dream.
No one calls you a prospect anymore. Rather, you are journeyman-class. You are Taylor Davis, a catcher by trade that just never quite hit your career home run ball. Quit? Never. But eventually, you realize that this is as good as it's going to get. The faithful at Wrigley will never expect you to be anything more than a fill-in if need be. You aren't going to get signed to that multi-million-dollar contract, nor will you become the subject of blockbuster trade rumors.
Are you discouraged? Unhappy? Do you regret being paid only $87,900 last season while surrounded by younger guys that made two, three, even four times (or more) than that? Not if you are Taylor Davis. Instead, you are celebrating your life, and joyfully preparing for the future. He has already approached Theo Epstein about working in the Cubs front office once his playing career is over. This year's Baseball Prospectus said of Davis:
"His solid approach and framing acumen might be just enough to make that [Cubs front office job] a long-term goal rather than an imminent career move." In other words, BP is saying that Davis is a valuable backstop in the Cubs system, and so expect him to be around a good while longer as a player.
Solid is absolutely right. Whenever the Cubs have asked him to step up, he has done so. While his bat isn't one to strike fear into major league pitchers, he still hit to a respectable .275/.348/.360 slash line with 41 RBI's and 38 runs throughout 107 games last season at AAA Iowa. Pitchers may not spend a lot of time game-planning for him, but they can't afford to just dismiss him out of hand either.
Davis' story is more than just eight years of professional baseball. Married to college sweetheart Amberleigh, Davis announced on February 27 that they are expecting their first child, a boy they plan to name Brooks.
He seems to take everything in life – and playing career – in stride. Once, he was a YouTube star for a montage video he made with the Iowa Cubs film crew and had a good time doing it.
That viral video got him on Sports Center, and the national media took notice as well. It got over a half million views, and for a while, vaunted Davis into the spotlight that all ballplayers crave. Baseball is supposed to be fun, right?
This year, prospect Nico Hoerner is getting the lion's share of pipeline press and deservedly so. Also, Catcher Miguel Amaya is getting noticed as well – again, deservedly so. Meanwhile, Davis keeps moving forward as far as his talent will take him.
A couple of weeks ago, I was standing in a parking lot outside of Sloan Park in Arizona, having just watched the Cubs beat the Rockies in a Spring Training matchup. As it happens, that was the same parking lot the Cubs used for personal vehicles as well as the team bus. I see Taylor Davis walking in a beeline between some cars, and sure enough, a fan starts yelling his name. He doesn't acknowledge it and keeps moving, then climbs into a gray sedan and pulls out.
Taylor Davis was going home. He truly deserves more than one guy yelling his name in a parking lot, but then again, I don't think Davis cares as much as I do. He's a professional. Home plate is his job, and his life.
One could think of worse places to be.