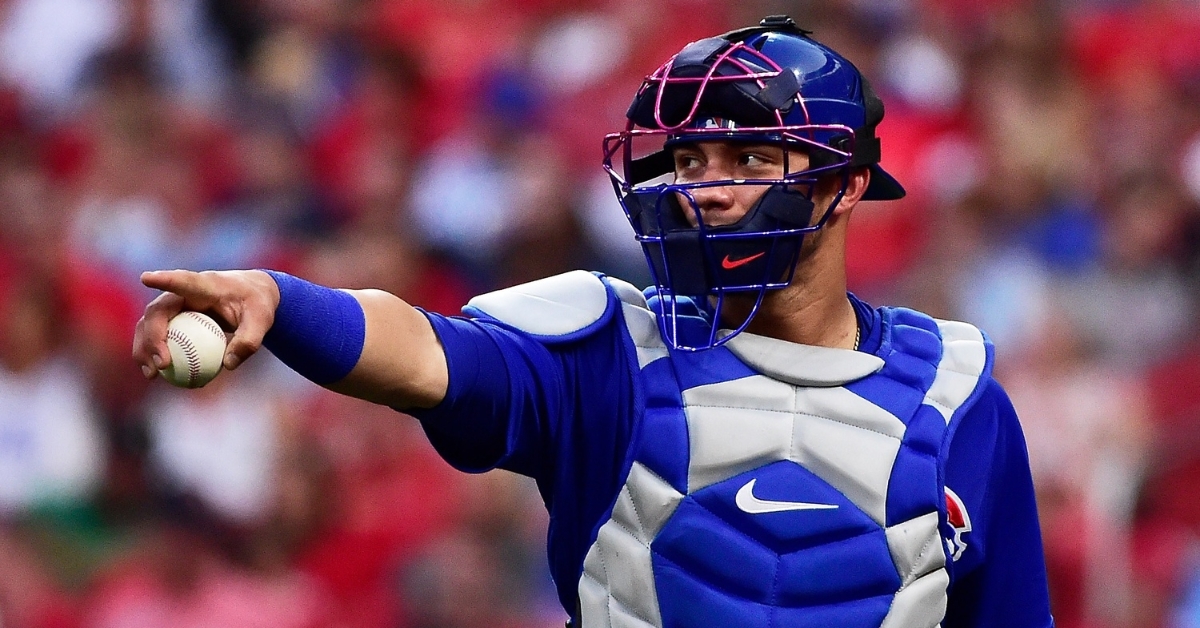 | | |
| --- | --- |
| Takeaways from Cubs loss to Cardinals | |
---
The Cubs certainly didn't make it easy on themselves last night, as it is hard to win when you commit four errors. Three of those errors came in one inning as the Cardinals used those miscues to their advantage to push across four runs and build a 5-0 lead.
Alec Mills wasn't at his best, but he certainly deserved better fate on the mound. Even though he was charged with five runs across four innings, only one of those runs was earned as he struck out six batters in his start. When you face a team like the Cardinals, you can't commit that many mistakes. The Cardinals certainly made the Cubs pay as Dylan Carlson had a monster night at the plate picking up four hits, while Jake Woodford and the pitching staff took care of the rest, moving ahead of Chicago with an 8-3 win.
While most of the game was ugly, Chicago continued to see some unexpected players play well, which bodes well for them as the trade deadline nears. Patrick Wisdom collected three hits, including his 14th homer of the season, while Rafael Ortega made a great play on defense in the first and then added a pair of hits. Anthony Rizzo has been playing well since the all-star break, picking two hits of his own as the Cubs tied the Cardinals 9-9 in the hit category.
Outside of that Wisdom homer, there wasn't much offense with Kris Bryant picking up the only other RBI with a groundout in the eight. The Cubs had a golden opportunity to make things interesting in the fifth as they had the bases loaded with no outs. David Ross elected to go with Ian Happ as the pinch hitter, and although he brought home a run, he grounded into a double play which ultimately killed the rally and most likely sealed the team's fate at that point.
He may not be your typical leadoff hitter, but Contreras has taken over as the team's leadoff hitter, and that doesn't appear to be changing. At least not in the short-term side of things. Although this may be an unorthodox approach, it is a position Contreras is familiar with, so there is that.
Not only has he had a fair amount of success in the leadoff role, but Ross has used him as the team's leadoff hitter against left-handers most of this season, so he has already seen plenty of time there. With Joc Pederson, who emerged as the team's near regular leadoff hitter now with Atlanta, look for Contreras to get more starts in this position as the Cubs try anything to get going offensively.
Ideally, when you talk about Contreras, you would love to see him hitting in the middle of the lineup. He is not only a power bat, but one of the best hitting catchers in the game. The role of a leadoff hitter is not to drive guys in unless you're Kyle Schwarber, but instead, work the count and figure out how to get on base.
Those are both things Contreras knows how to do, although he could do a better job of getting on base consistently. I expect Ross to leave him in the leadoff spot most games he starts until after the trade deadline to see what this team looks like. Maybe they get a leadoff type of hitter in return to help this lineup.
Sometimes the baseball gods hate you
Whatever Voodoo the Cubs messed with prior to Monday's game came back to haunt them, especially in the fourth inning. In what was one of the more bizarre innings of baseball that I have ever witnessed, not only were the Cubs bitten by three errors on defense, but a bunch of soft contact that left the Cubs wondering what they had done to deserve it.
That all translated to a four-run fourth inning for St. Louis as they took what was a 1-0 lead and turned it into a 5-0 game. That was more than enough offense for them to win as the Cubs remained quiet most of the night. Soft contact is just as good as hard contact if you can get positive results from it.
The Cardinals certainly had those positive results, while the Cubs were given the unlucky short straw. That tends to happen when you are not playing well, and the Cubs are not playing well right now. At this point, there may not be much Ross can do or say to save this team as they are in free-fall mode right back into fourth place.
Patrick Wisdom continues to play for an extension
While a large chunk of this roster will be heading into free agency next season, the Cubs still have goals to try and extend a few players. Javy Baez and Rizzo appear to be the focus right now, as the organization will take one more swing at them to get a deal done before the deadline.
Whatever transpires from those talks will determine what the Cubs do on deadline day and who they exactly make available. Outside of the pending free agents, the fans knew about, and there are also players signed to minor league deals who will be free agents next season that the Cubs need to decide on for next season.
Wisdom is one of those players, and the longer he continues to play at this level, the more likely he is around beyond this season. Wisdom has always been a great minor league hitter with a tremendous power stroke but was never given a chance at the big-league level. With that chance finally within reach, all Wisdom has done is connect for 14 homers, leading all National League rookies.
Sure, he does strike out close to 40% of the time, but that all comes with development and making adjustments that he appears to be making at this point. If Bryant is as good as gone after this season, the Cubs could do far worse than sticking Wisdom at third for another year or two. Not only would they be adding a power-hitting 3B, but someone who can play first if needed and would allow the Cubs to bring some of their prospects up slowly.
Patrick Wisdom - Chicago Cubs (14) pic.twitter.com/mh6jS8qSiA

— MLB HR Videos (@MLBHRVideos) July 20, 2021

Upgrade Your Account
Unlock premium boards and exclusive features (e.g. ad-free) by upgrading your account today.
Upgrade Now

Tags: Cubs Baseball
,
Alec Mills
,
Patrick Wisdom
,
Rafael Ortega
,
Anthony Rizzo
,
Kris Bryant
,
David Ross
,
Ian Happ
,
Willson Contreras
,
Joc Pederson
,
Kyle Schwarber
,
Javy Baez