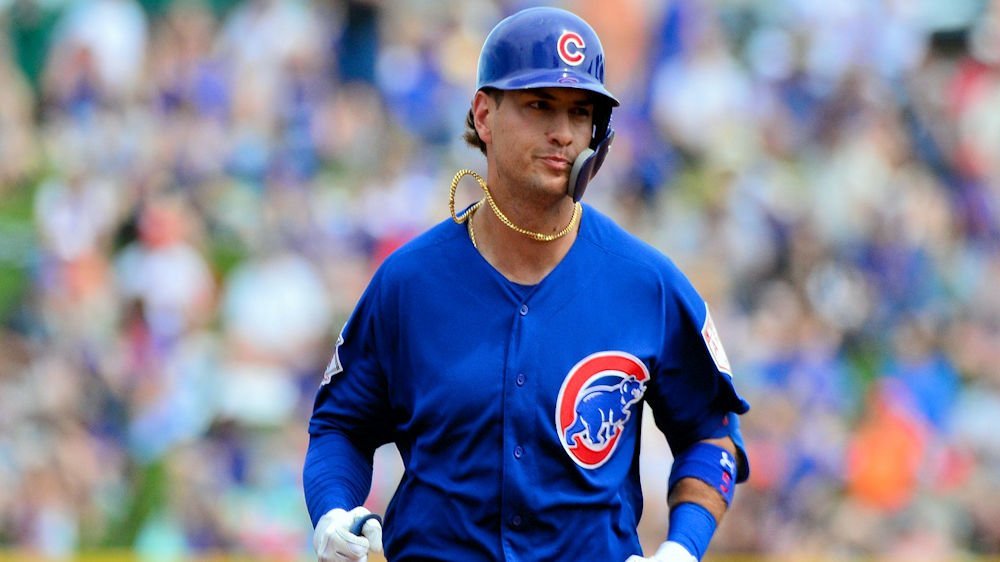 | | |
| --- | --- |
| The 2020 Trade Deadline should be interesting with Cubs | |
---
What can you say about this baseball season other than crazy and unique? When you think you have seen it all something else happens to fully engage on what will be the weirdest baseball season in memory. Things will continue to get weird over the next week or so as we near what will be an exciting trade deadline.
Every season, the MLB sets a trade deadline for July 31, the last day teams can trade to make their teams better. With the MLB starting a week before that day this season, they agreed to move the deadline back a month to give teams a chance to evaluate their players in a shortened season. Although I expect some trades to be made this season, I am starting to wonder what sort of deals will be made.
Typically, you get a good sense of who your buyers and sellers will be, as most teams get a sense of 60-70 games. With the season being just 60 games this season, only a handful of teams who don't have much hope while the rest of the league will continue to battle it out. Teams like the Orioles, Marlins, Rangers, and Rockies were looked like last-place teams this season, but all find themselves in the running for postseason berths. That will change the way they view things at the deadline this season.
On the other hand, the Cubs find themselves in a new predicament themselves as an area of need is slowly starting to come together. Before the postponement of the season, I expected the Cubs to be sellers at the deadline for some of their impending free agents. Once we saw the start, they got off too; I expected them to be buyers and sellers as they may trade for help while giving something back in return.
Everyone will look at their 15-7 record and try to piece together what this team needs. While most people will say bullpen help, the Cubs have a 3.38 ERA in 45 August innings from their pen, which ranks 8th in baseball. Maybe the bullpen isn't as bad as we thought it was. With Jose Quintana on the mend and set to return soon with the addition of the recently promoted Colin Rea, the pen has gotten a whole lot better, and those have acted like free trade chips to this point.
If the Cubs were to add to this roster you can bet, they will still look for some back of the bullpen help, but the offense appears to be an issue now when your top five hitters are all under a 250 including your so-called leadoff hitter hitting just .177 that is a significant cause for concern. Ironically, the team's best hitters have been Jason Heyward, Jason Kipnis, and Ian Happ, all who were looked at as question marks coming into this season.
When everyone wanted to bash the bullpen early on, David Ross preached patience as that unit continued to be a work in progress. Now that he has taken time to sort through things to find the right matchups, it has been the offense that has not been producing, causing fans to become frustrated once again. I would like to see some minor changes made to jumpstart this unit, maybe, but look for Ross to stick with his guys in hopes they turn it around soon.
That brings me back to the upcoming trade deadline and what we should be looking at in terms of what the Cubs plans will be. We already know that Ross and the front office have discussed the deadline and what they would like to see. Ross will leave that up to them to decide and will support them with whatever decisions are made.
Since the season started, the consensus was that the trade deadline was going to be very quiet for reasons that shouldn't surprise you. The good news for Chicago is that I still expect to see some movement regarding quality relievers even if it looks like some of the bullpen is coming into their own. Right now, we haven't heard many names surrounding the Cubs but look for Brandon Workman of Boston to be one that pops up as he could help solidify the closer position for Chicago.
If the Cubs are to make moves, look for them to unload from their roster before getting rid of prospects. Albert Almora is one name that comes to mind as a possible deadline piece. He lost the starting job to Ian Happ, but going back to last June, he is hitting just .163 and has found his playing time becoming less frequent by the day.
I hate to say it, but Kipnis could see his name pop up as a piece also. He was signed as a minor league free agent this season and ended up making the team out of camp when Daniel Descalso was put on the IL. Now he is having a resurgent year in which he is hitting over .300. He could help someone in rebuild mode as the established veteran in the clubhouse.
While I would like to think the Cubs core players are safe through this season, Bryant remains a mystery to me as he seems so far gone. Whether he is healthy and struggling or injured, we may never know, but the man is flat out struggling and can't figure it out. Not only is he struggling, but his eye for the plate is terrible, his swing path has been atrocious, and he can't do anything offensively as he has no power left.
Should the Cubs dangle his name out there, they will get the most in return for him even if the numbers are what they are. My fear at this point is what lengths the Cubs will go through to improve this team within the next week. They are off to a 15-7 start, and in first place, so things are working. I am just worried about trading away the wrong pieces for pieces that come in and don't work out as planned.
Ideally, Quintana was the one player I thought would be on the way out even after his injury happened. In the final year of his deal, he is a cost-saving lefty starter and has postseason experience under his belt. Any team looking for an inning eater that can help them push toward the playoffs would be happy to take Quintana. The problem now rests on the back of Chatwood. If his back continues to flare up, the Cubs have no choice but to hold onto Quintana and put him in the rotation. If Chatwood does come back, expect him to be monitored closely, meaning that Quintana stays in pen but could piggyback Alec Mills and or Chatwood.
Whatever happens over the next weeks, one thing is clear. This trade deadline will be unlike anything we have seen before.

Upgrade Your Account
Unlock premium boards and exclusive features (e.g. ad-free) by upgrading your account today.
Upgrade Now