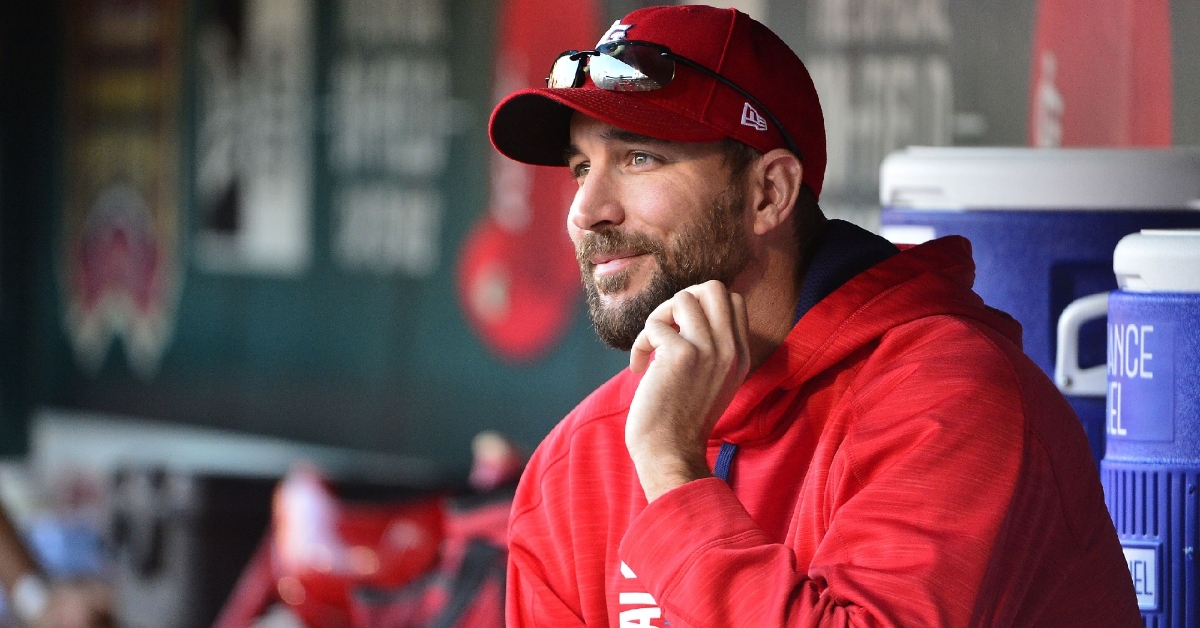 | | |
| --- | --- |
| Cubs News: Adam Wainwright claims half of his teammates are 'flat-Earthers' | |
---
HOUSTON — With the St. Louis Cardinals' 2020 season in the books, Cardinals pitcher Adam Wainwright called the Atlanta Braves-Florida Marlins series for Fox. Wainwright is 39 and nearing retirement, so his commentating at Minute Maid Park might have served as an audition of sorts, and, if so, it likely helped Wainwright's cause that he dropped a viral truth bomb concerning his fellow Cardinals.
Claiming that half of his teammates are "flat-Earthers," as in the people of questionable intellect who prescribe to the pseudoscientific theory that the world is flat, Wainwright was audibly exasperated as he relayed his story of having to tolerate so many of his teammates espousing fictional nonsense in the locker room. Perhaps, "Waino" is not in on some elaborate joke, but listeners have to take him at his word until his teammates offer a defense.
Wainwright's partners on the broadcasting team laughed at the tale, but, although he laughed along with them, Wainwright might not be all that amused by it. The veteran pitcher also divulged that many of the flat-Earthers in the clubhouse buy into moon landing conspiracies.
"I had to battle half my team thinking the Earth is flat this year," Wainwright said on Thursday's Fox Sports 1 broadcast. "And they think we've never been to the moon and all kinds of crazy stuff."
The most shocking part of the revelation was Wainwright stating that Cardinals shortstop Paul DeJong, who holds a biochemistry degree from Illinois State, believes the flat Earth nonsense. DeJong is widely regarded as one of MLB's smartest players, and Wainwright hailed him as being the smartest player on the team. If DeJong truly believes that the Earth is flat, he must not be all that smart after all. Hopefully, Wainwright will educate the whippersnappers before hanging up his cleats.
October 8, 2020
I don't think so pic.twitter.com/PaZtcdYZRD

— mdthompFWFB (@mdthompFWFB) October 8, 2020
Adam Wainwright just said on the Fox broadcast that half the Cardinals--including Paul DeJong--are flat-earthers and moon landing conspiracists. What a world we live in.

— Evan Davis (@EvanDavisSports) October 8, 2020
"I know a couple astronauts." - AJ Pierzynski

— Foolish Baseball (@FoolishBB) October 8, 2020