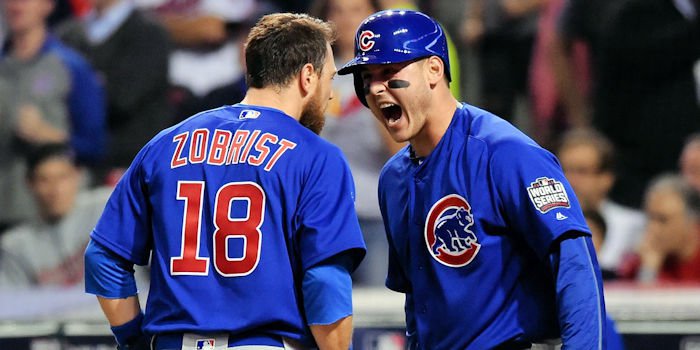 | | |
| --- | --- |
| Cubs News: Anthony Rizzo got 'chills' watching replay of 2016 World Series | |
---
There is no baseball and hardly any live sports being playing in the world right now during this global pandemic.
It is a time where fans and even major league baseball players have a chance to slow things down and watching replays of sporting events on television.
Anthony Rizzo talked about watching a replay of the 2016 World Series Game 6 while at home.
"When Davis hits the homer, I'm standing there in the kitchen, and I'm just like, 'Throw the slider!'" Rizzo said on Monday on ESPN 1000. "He hits it, and I swear I got the same numb chills feeling that I did playing at first base. It was cool to see all that because I really haven't seen much of it as far as live. I might go back and watch [them] all and start from the DS."
That homer certainly was a stressful moment for Cubs fans, but luckily it all worked out in the end for the North Siders after waiting for the title after 108 long years.