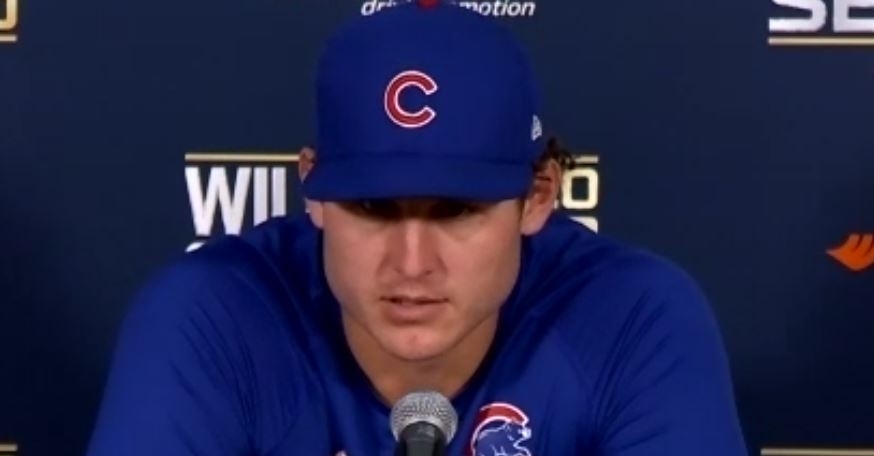 | | |
| --- | --- |
| Cubs News: Anthony Rizzo on his future | |
---
The Chicago Cubs' 2020 season is over after a 2-0 defeat at the hands of the Miami Marlins on Friday.
It has been a tough season offensively for many of the Cubs stars including Anthony Rizzo. Rizzo spoke to the media after the season-ending loss and was asked about his future concerning the team option of $16.5 million.
"I'm not worried about that stuff," he said. "Everything will take care of itself the way it's supposed to. I'll just leave it at that."
Rizzo was asked about the team's future as significant change will likely take place because of the evolving financial landscape regarding COVID-19 and sports.
"I know for a fact that Mr. Ricketts wants to put a winning team on this field, he said. "Our fans deserve it. The city deserves it and we have a lot of guys in this clubhouse that have helped us win and can continue help us win. I know Theo and everyone, top to bottom, will be putting the best product on the field and do what's best for this organization."
Rizzo was very disappointed about the loss.
"You got guys in this clubhouse you'll never be teammates with again. The end of the year is never easy."
For the season, Rizzo hit .222 with 11 homers and 24 RBIs.