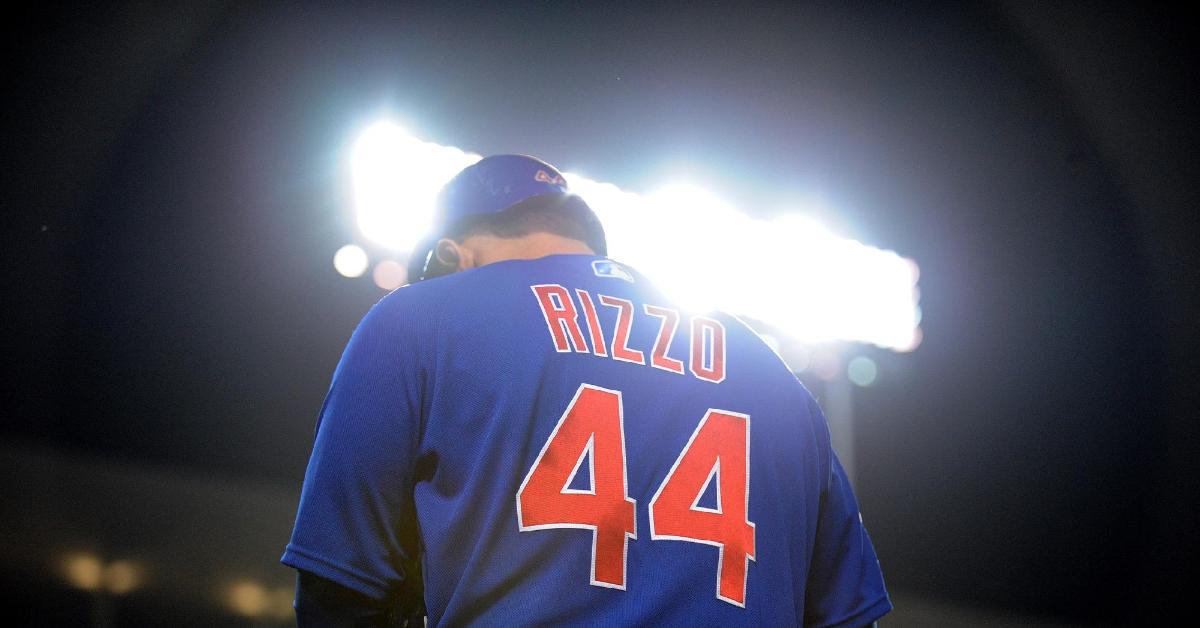 | | |
| --- | --- |
| Cubs News: Anthony Rizzo on his team's future: 'This could be our last year together' | |
---
Chicago Cubs first baseman Anthony Rizzo aka 'Tony 2 Chainz' spoke with the media Thursday and talked about various subjects including the uncertainly ahead for the Cubs' core past this 2020 season.
"I'm not going to shy away from this, this could be our last year together," he said. "I think we all know that. Especially with the state of the game, and who knows what's going to happen. This could be our last run with all our core guys. This could be my last year, who knows. So, I'm enjoying every second of it."
Rizzo knows that you have to appreciate the good times.
"When times get tough, I've obviously been through tough times before, you start appreciating all the little things again that you maybe take for granted," he said." I'm a victim of it. I'm sure you're a victim of it. But it's the joy of the game that we're playing for right now. I think it's really showing. We're just playing, really, high school summer baseball right now.
Rizzo believes that the whole team is playing for each other and not for individual stats.
"That's how we feel we're playing, just going out and playing baseball and not worrying if someone's hitting .500 or someone's hitting under .200. It's just, let's win, let's pick each other up, and figure it out."
This team is reminiscent of the 2016 squad as they are grinding out at-bats and certainly have had solid starting pitching to date to lead them to a MLB-best 12-3 record.
Will this be the last season for many on the team? Who knows but Rizzo and Co. are enjoying every minute of it and it shows.
Anthony Rizzo didn't shy away from reality that this could be the last run from this Cubs core. If 2020 is the last run.... do the damn thing boys.

(Edit: Cubsedits/IG) pic.twitter.com/9L5AZifoAw

— Cubs Live (@Cubs_Live) August 16, 2020
Anthony Rizzo real honest about what the future may hold pic.twitter.com/KoHmWADwhi

— Cubs Talk (@NBCSCubs) August 13, 2020
Love this t-shirt: pic.twitter.com/UXAp9RWMLv

— Mark Gonzales (@MDGonzales) August 13, 2020