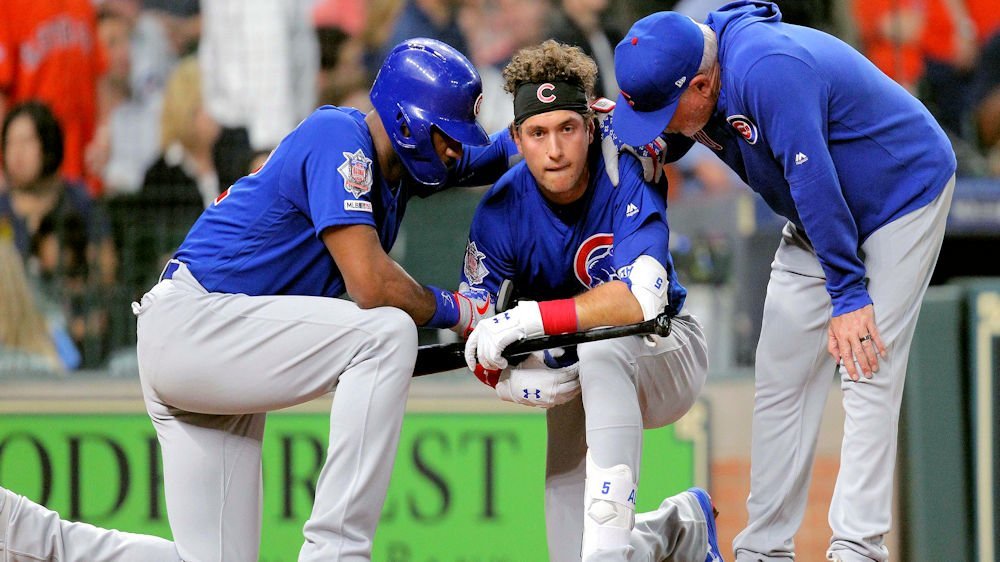 | | |
| --- | --- |
| Astros decide to extend protective netting at Minute Maid Park | |
---
HOUSTON — In the wake of the horrible foul-ball incident involving Chicago Cubs center fielder Albert Almora Jr., which took place in late May, the Houston Astros announced on Thursday that the protective netting at Minute Maid Park would be extended prior the Astros' next homestand. Several clubs have decided in recent months to enhance the protective netting at their ballparks, and the Cubs are currently considering doing the same at Wrigley Field.
The Astros sent out a press release that detailed the plans to extend the netting farther down the left and right-field lines prior to the Astros' next home game on Monday, Aug. 19. Furthermore, in order to not negatively affect the fan experience, the current netting will be replaced with knotless netting that provides for a better view of the field.
"Fan experience is always a top priority for the Astros," the Astros' statement reads. "The Astros have followed Major League Baseball's guidelines regarding netting while providing fans with a choice as to whether they sit in areas with or without protective netting. These changes will improve the fan's experience and increase the number of seats behind protective netting. Fans will continue to have the option to sit in areas without netting."
According to Matt Young of the Houston Chronicle, the family of the little girl who was struck by Almora's stray foul ball is satisfied with the decision. Richard Mithoff, the family's attorney, spoke to the newspaper and relayed the family's thoughts on the decision, in addition to revealing that the young girl has been showing signs of improvement.
"They are gratified to hear that the Astros have made the decision to extend the netting." Mithoff said of the family he is representing. "I wanted to give (Astros owner) Jim Crane the opportunity to do the right thing because I thought he would, so I congratulate the Astros and Jim Crane on the decision. It is the right decision for the fans and the right decision for baseball."