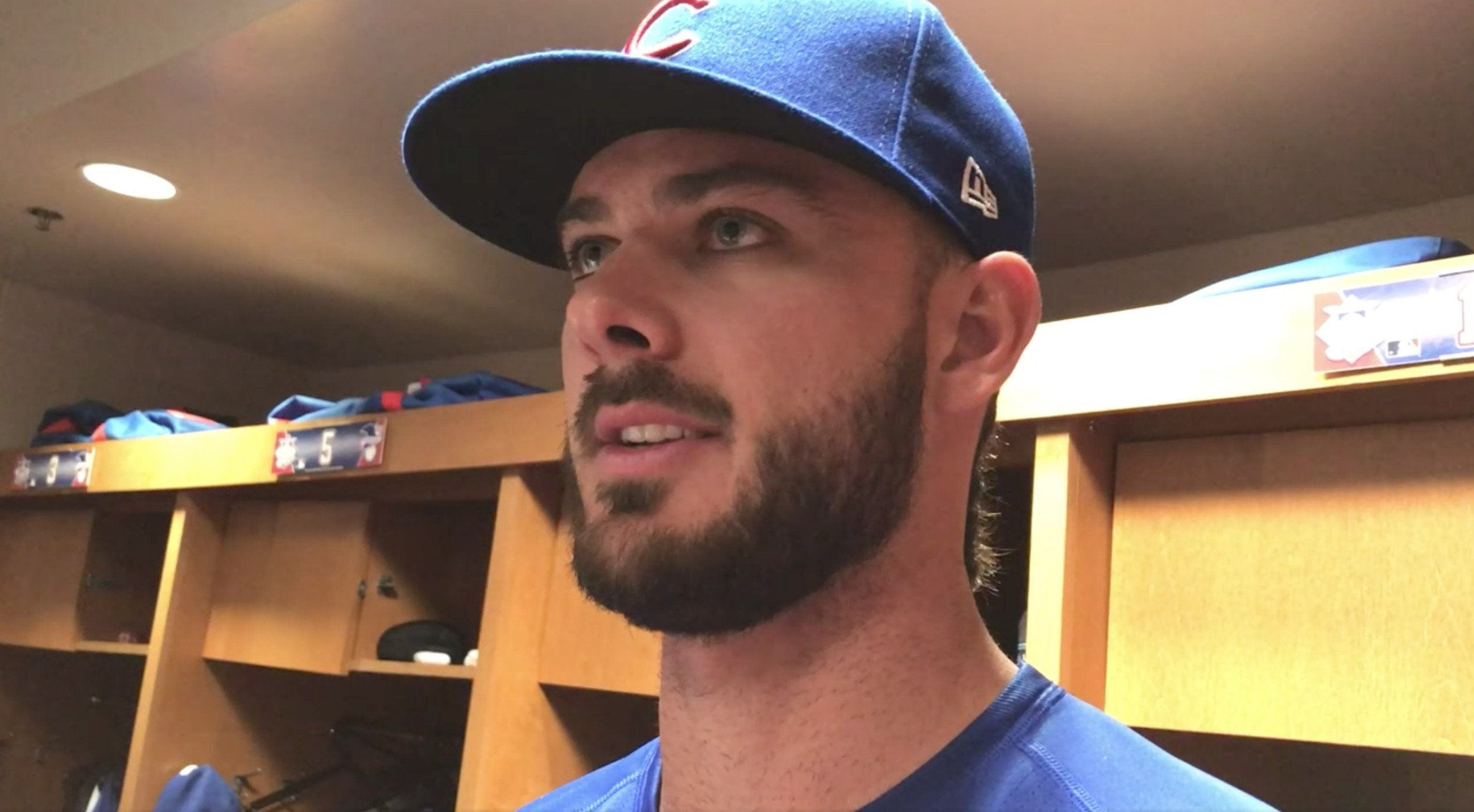 | | |
| --- | --- |
| Cubs News: Bryant talks about his return to action following short injury layoff | |
---
Set to return to the lineup for the Chicago Cubs' matchup with the Houston Astros on Wednesday, Cubs third baseman Kris Bryant spoke to the media prior to the game about his injury layoff.
"There's a process that we, as players, have to go through when you come out of the game with a head injury," Bryant said. "I felt good a lot sooner than I thought."
Bryant was part of a collision in the outfield with Jason Heyward on Sunday that occurred when both players were attempting to track a high fly ball. The collision resulted in Bryant being taken out of the game with an upper-body injury. He then missed the next two games before being cleared by team doctors to play on Wednesday.
"I did everything yesterday," Bryant told the press about his recovery. "Everything felt good. That's all I needed to give me confidence."
While Bryant did not go into specific details pertaining to what exactly the injury was, he did say that he suffered from "minor symptoms" related to a potential head injury. Bryant will return to the Cubs' lineup as the designated hitter at Minute Maid Park on Wednesday, with team doctors recommending that he avoid having to play defense for at least one more game.
"I think that was the thought process behind it," Bryant said when asked about the aforementioned reasoning behind him serving as the designated hitter. "It's nice that we're in an American League park and able to do that.
The Cubs are off on Thursday, so Bryant will likely be ready to return to the field as either a third baseman or an outfielder in Chicago's next contest on Friday. When reflecting on the collision, Bryant was grateful for the team doctors and trainers helping him during his recovery process and pointed out that colliding with someone as big as Heyward is no laughing matter.
"Running into 'J-Hey' is no joke," Bryant said with a smile. "That dude's a pretty big dude. I'm big, too. That's a pretty big collision."