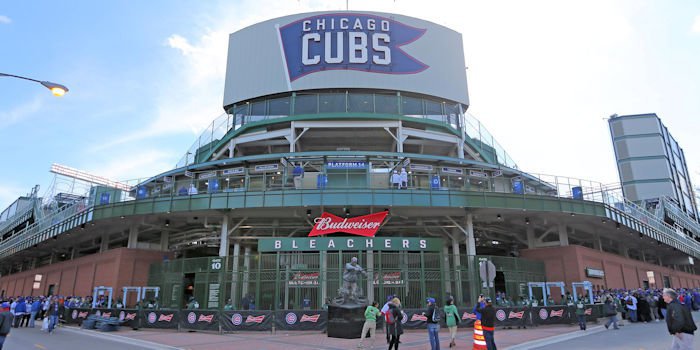 | | |
| --- | --- |
| Chicago teams will cancel home games or play without fans until May | |
---
The coronavirus pandemic has rocked the sports world for the last 48 hours.
On Thursday evening Governor J.B. Pritzker told reporters that Chicago owners have all agreed that there will be no games with fans, or they will be canceled until May because of COV-19.
"All of the owners I spoke with told me they completely understood and were more than willing to comply with this guidance," Pritzker said during his press conference. "I want to thank them for putting the health and safety of the residents of our state above all else. These are not easy decisions to make in business, but every single one of our team owners indicated to me that they care only about what's right for the fans and families of our state."
The MLB season has already been delayed for a few weeks to start the season, and now fans at Wrigley won't be able to cheer on their team until at least May.