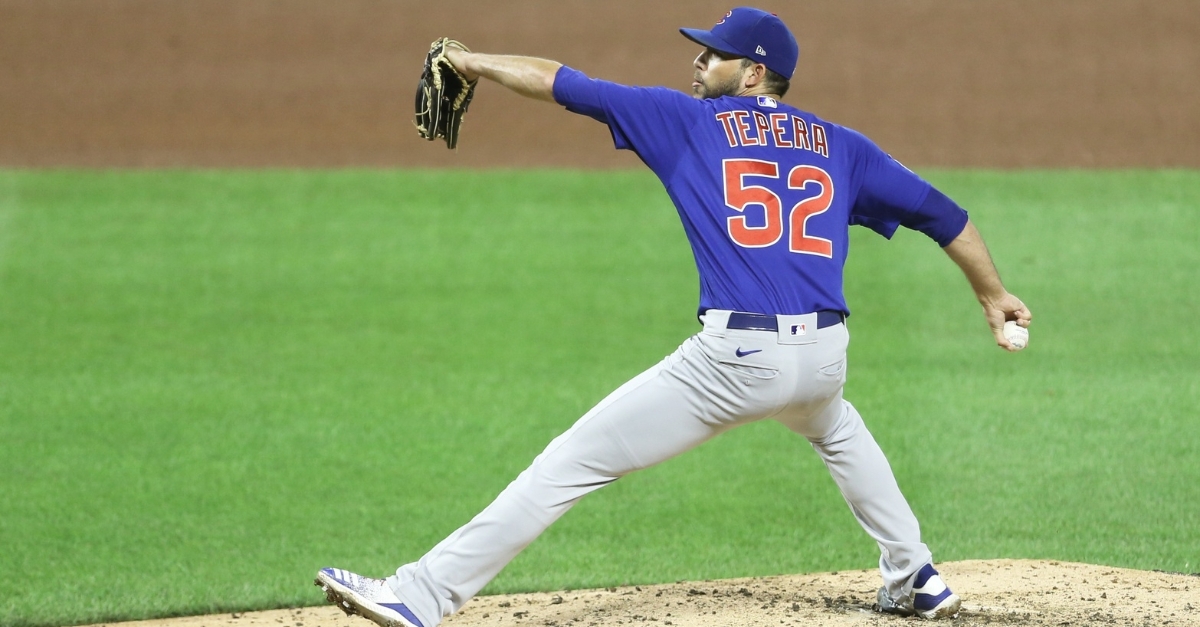 | | |
| --- | --- |
| Cubs reliever Ryan Tepera receives a shocking MVP vote | |
---
The MVP Award was announced on Thursday night as Freddie Freeman won for the National League and Jose Abreu won for the American League.
Regarding the Cubs, pitcher Yu Darvish received two seventh place votes, two ninth-place votes, and two tenth-place votes for a total of 14 points which was 14th overall in the MVP voting.
Darvish had an impressive 8-3 record with a 2.01 ERA with 93 strikeouts, and a sparkling 0.96 WHIP in 12 starts this past season.
Cubs outfielder Ian Happ received a tenth place vote for MVP (tied for 19th).
However the story of the MVP voting for the Cubs was actually reliever Ryan Tepera who received a 10th place vote (tied for 19th).
Tepera's vote was given by sportswriter Rick Hummel out of St. Louis.
Funny stuff by Hummel as Tepera was decent with a 3.92 ERA, three holds, and 1.403 WHIP in 21 appearances this past season.
Reportedly, the latest update about the vote that it was a mistake by the writer.
You can't even joke and say Tepera dominated the Cardinals and that's why Rick Hummel gave him an MVP vote because Tepera gave up 2 runs in 2.1 IP against them LMAO

— Aldo Soto (@AldoSoto21) November 13, 2020
Ryan Tepera for the rest of the offseason when people dare to refer to him as anything other than NL MVP candidate Ryan Tepera. pic.twitter.com/3jikxwn6pB

— Bleacher Nation (@BleacherNation) November 13, 2020
ryan tepera has more career mvp votes than russell wilson, great country!

— steve (@sschreiber13) November 13, 2020