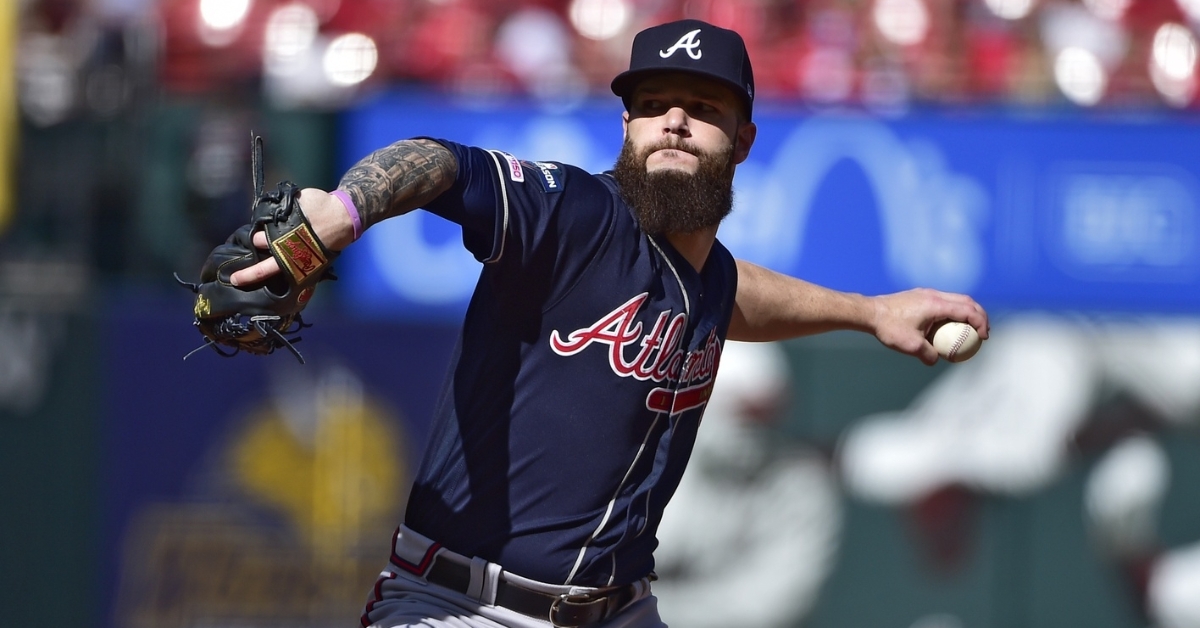 | | |
| --- | --- |
| Cubs reportedly 'in' on former Cy Young Award winner | |
---
The Chicago Cubs are certainly doing their due diligence this offseason, trying to figure out how to bolster their pitching for the 2020 season and beyond.
MLB.com is reporting that the Padres, Cardinals, White Sox, and Cubs are 'in" on former 2015 Cy Young award winner Dallas Keuchel with regards to a free agent signing.
"The pitching market has obviously been fast and furious as it was from the start," Boras said . "Clubs are identifying their needs, and we're certainly narrowing the corridor of finality. It could happen soon (pitcher signings including Keuchel)."
Keuchel could be a nice pickup up for the Cubs to replace Cole Hamel's spot in the rotation. He will turn 32 in January and has been durable the last four years, averaging 29 starts per season.
In 2019 with the Braves, Keuchel went 8-8 with a 3.75 ERA, striking out 91 over 112 2/3 innings.
For his career, he has an 84-71 record with a 3.67 ERA and 1,036 strikeouts. He has won a CY Young Award (2015), been a two-time All-Star, four-time Gold Glove winner, and won a World Series with the Houston Astros in 2017.
Unfortunately for the Cubs, he is a client of super-agent Scott Boras, so he won't come too cheap. The team is in a tough situation as they are trying to shed payroll as they were just hit with a $7.6 million luxury tax bill.
However, if the price is right, the Cubs could be making a move shortly on a high impact player in free agency.