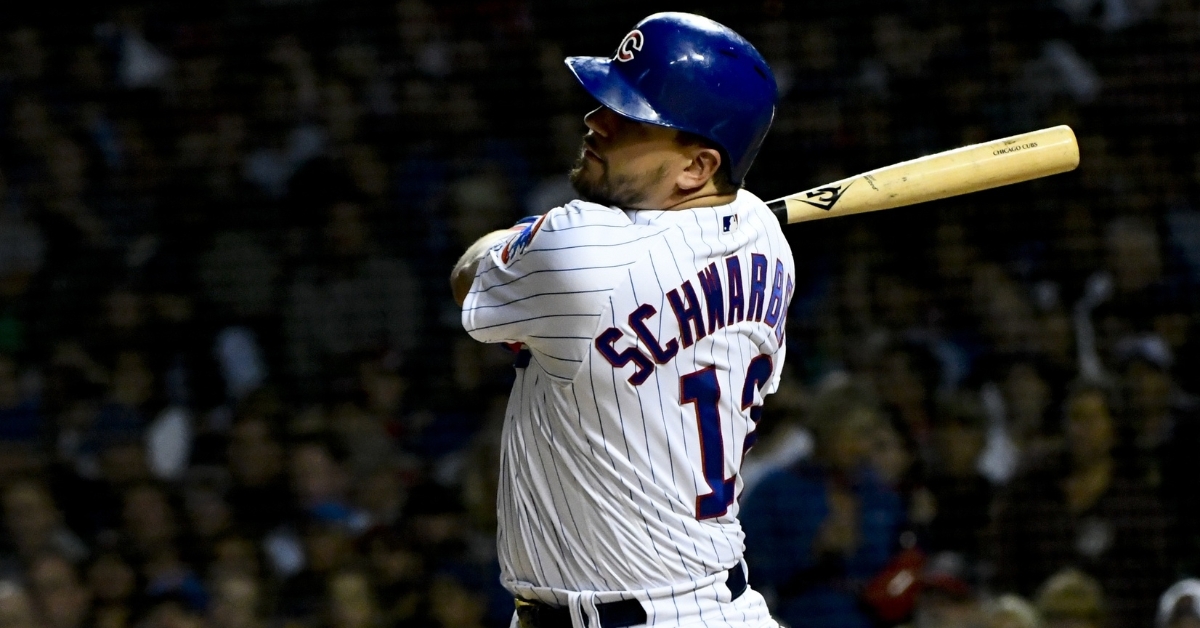 | | |
| --- | --- |
| David Ross discusses the DH role with Cubs, Bryzzo to bat 1-2 | |
---
This will undoubtedly be a different type of major league regular season as teams will attempt to play 60-games during this coronavirus pandemic that is still raging in parts of the United States.
One of the more intriguing twists this season will be that the National League will incorporate the designated hitter like their American League counterpart.
Chicago Cubs manager David Ross likes the guys he has that could fit the role at DH for his ballclub.
"We certainly have some depth in that area," he said during a Monday Zoom session with reporters. "Kyle (Schwarber) and (Steven) Souza, Vic (Caratini), or Willson (Contreras) are guys I imagine in that dynamic. In this short little sprint, it's about balancing the rest with the guys giving us the best at-bats. We will have to read at-bats as we go. You won't have a huge sample size of who is ready to go and squaring the ball up.
"We do have a lot of options the way our roster is set up now. I have actually had this conversation with Schwarber, and I think we are on the same page. He is ready to do whatever I ask him to do. He is comfortable with the DH spot. I told him he would not be strictly a DH."
Ross actually thinks that Schwarber is a solid option at left field despite his big bat possibilities daily at DH.
"I don't see Kyle as a huge outfield risk for us. We do have some guys that are better defensive outfielders than Kyle. But he plays a solid left field to me. And I don't have any hesitation with putting him out there.
Rossy is still set on penciling in former MVP Kris Bryant at leadoff, followed by his Bryzzo teammate Anthony Rizzo.
"I really like our lineup with KB at the top," he said. "I like Rizz following suite. I think the DH just slots us a little deeper at the bottom of our lineup. I don't see much change in that."