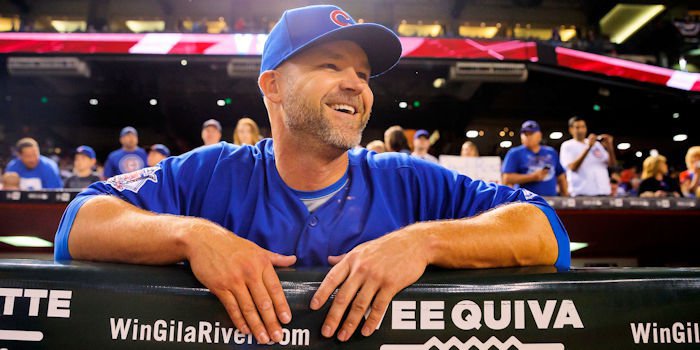 | | |
| --- | --- |
| David Ross signs multi-year extension with ESPN | |
---
ESPN today announced it has reached a multi-year extension with Major League Baseball analyst David Ross. The two-time World Series Champion will continue to serve as an analyst for ESPN's MLB game and studio coverage.
David Ross:
"ESPN truly is a family environment, and I'm so fortunate to work with great people both on-camera and behind-the-scenes. I love the job so much that it hardly feels like work. For instance, last season I had the opportunity to call telecasts ranging from MLB's Game 163 to the Little League World Series. I couldn't be happier to continue my broadcasting career at ESPN, and I'm ready for the 2019 season to begin."
Ross will regularly call ESPN's weeknight MLB game telecasts and appear on Baseball Tonight, including at the World Series, MLB All-Star and the Little League World Series. He will also contribute analysis to SportsCenter and Get Up!
Mark Gross, ESPN senior vice president, production and remote events:
"David has proven to be an exceptional analyst with remarkable vision of the action on the field. He offers terrific insights in both a game and studio analyst capacity, which displays his versatility. David's authentic nature makes him relatable to everyone from fans and viewers to MLB players and Little Leaguers in Williamsport. We're excited that he's continuing his broadcasting career with ESPN."
Ross was an integral part of two highly celebrated World Series Championship teams – the 2016 Chicago Cubs and the 2013 Boston Red Sox. He famously homered in the final game of his 15-year career – the top of the seventh inning of World Series Game 7 – to give the Cubs a 6-3 lead.
Ross retired from baseball following the 2016 season and joined ESPN at the start of the 2017 season. Ross remains a special advisor to the Chicago Cubs president of baseball operations.