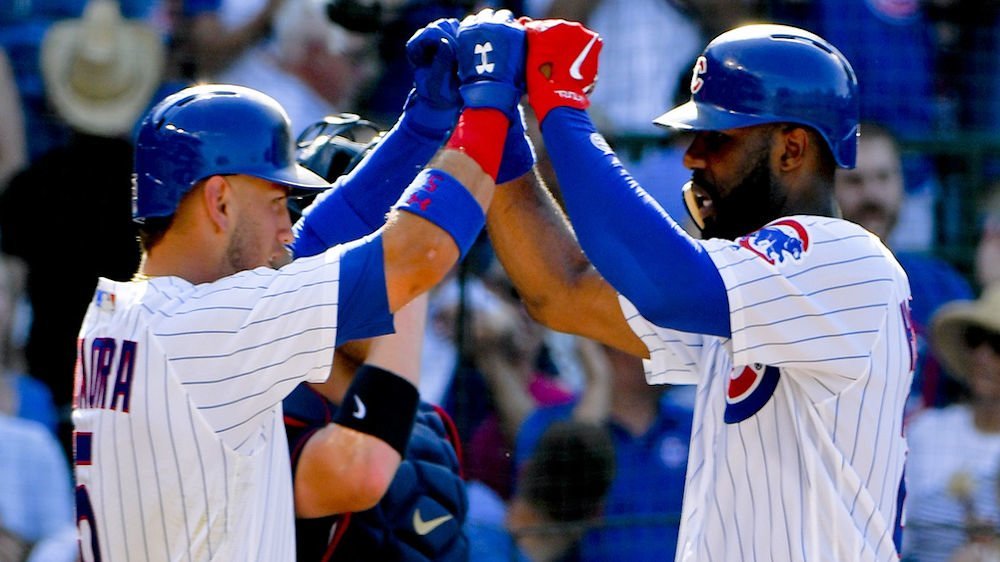 | | |
| --- | --- |
| ESPN will start Sunday Night baseball games earlier next season | |
---
ESPN today unveiled half of its game selections for its upcoming 30th season of Sunday Night Baseball presented by Taco Bell – the exclusive, national MLB game of the week. The 2019 slate will feature five appearances by the reigning World Series Champion Boston Red Sox and American League M.V.P. Mookie Betts, including games against the Los Angeles Dodgers in a World Series rematch, plus three games against their rivals, the New York Yankees and Aaron Judge. The schedule opens on Sunday, March 31 when the Philadelphia Phillies host the Atlanta Braves.
For the first time, Sunday Night Baseball telecasts will regularly start at 7 p.m. ET, beginning in 2019. It has traditionally started at 8 p.m. since the franchise began in 1990. Baseball Tonight: Sunday Night Countdown presented by Chevrolet will begin at 6 p.m. and lead into Sunday Night Baseball with its one-hour pre-game show. Sunday Night Baseball is available on ESPN, the ESPN App, ESPN Radio, ESPN Deportes and ESPN Deportes Radio.
Burke Magnus, ESPN Executive Vice President, Programming and Scheduling:
"We are extremely proud that for 30 seasons Sunday Night Baseball remains the destination for baseball fans come together each week. We're also proud of our three-decades long relationship with Major League Baseball, which is more dynamic than ever. We will continue to innovate and try new things, as fans enjoy MLB's best on Sunday nights, like they have since 1990."
Tony Petitti, MLB Deputy Commissioner, Business and Media:
"ESPN has always been a collaborative broadcast partner and we're appreciative of the opportunity to work together to explore changes that will benefit our game and fans. We are looking forward to another great season of MLB coverage from our partners at ESPN."
ESPN previously announced its 2019 season-opening schedule for its 30th season of Major League Baseball coverage. It includes 14 games, highlighted by the exclusive, national Opening Night telecast of the Boston Red Sox at the Seattle Mariners on Thursday, March 28, at 7 p.m.
For the second consecutive year, ESPN will be the exclusive national home of the MLB second-half opener. On Thursday, July 11, the Texas Rangers – in the last year in their current stadium – will host the Houston Astros at 8 p.m.
Additional Sunday Night Baseball highlights:
Colorado Rockies to host Sunday Night Baseball for the first time since 2001 – vs. Los Angeles Dodgers on April 7;
Up-and-coming Atlanta Braves visit St. Louis Cardinals and new acquisition Paul Goldschmidt on May 26;
Heavyweight National League matchup: Chicago Cubs and Anthony Rizzo visit the Los Angeles Dodgers and Cody Bellinger;
Third-annual MLB Little League Classic in Williamsport, Pa, site of the Little League World Series – Chicago Cubs at Pittsburgh Pirates on August 18;
Two of MLB's most legendary franchises collide as the New York Yankees visit the defending National League Champion Los Angeles Dodgers and Yasiel Puig on August 25.
Current 2019 Sunday Night Baseball schedule:
Date Time (ET) Game selection
March 31 7 p.m. Atlanta Braves at Philadelphia Phillies
April 7 8:30 p.m. Los Angeles Dodgers at Colorado Rockies
May 26 7 p.m. Atlanta Braves at St. Louis Cardinals
June 2 7 p.m. Boston Red Sox at New York Yankees
June 16 7 p.m. Chicago Cubs at Los Angeles Dodgers
July 14 7 p.m. Los Angeles Dodgers at Boston Red Sox
July 28 7 p.m. New York Yankees at Boston Red Sox
August 4 7 p.m. Boston Red Sox at New York Yankees
August 18 7 p.m. MLB Little League Classic: Chicago Cubs at Pittsburgh Pirates
August 25 7 p.m. New York Yankees at Los Angeles Dodgers
September 8 8 p.m. * Special start time New York Yankees at Boston Red Sox
*Additional game selections will be determined in the upcoming weeks.