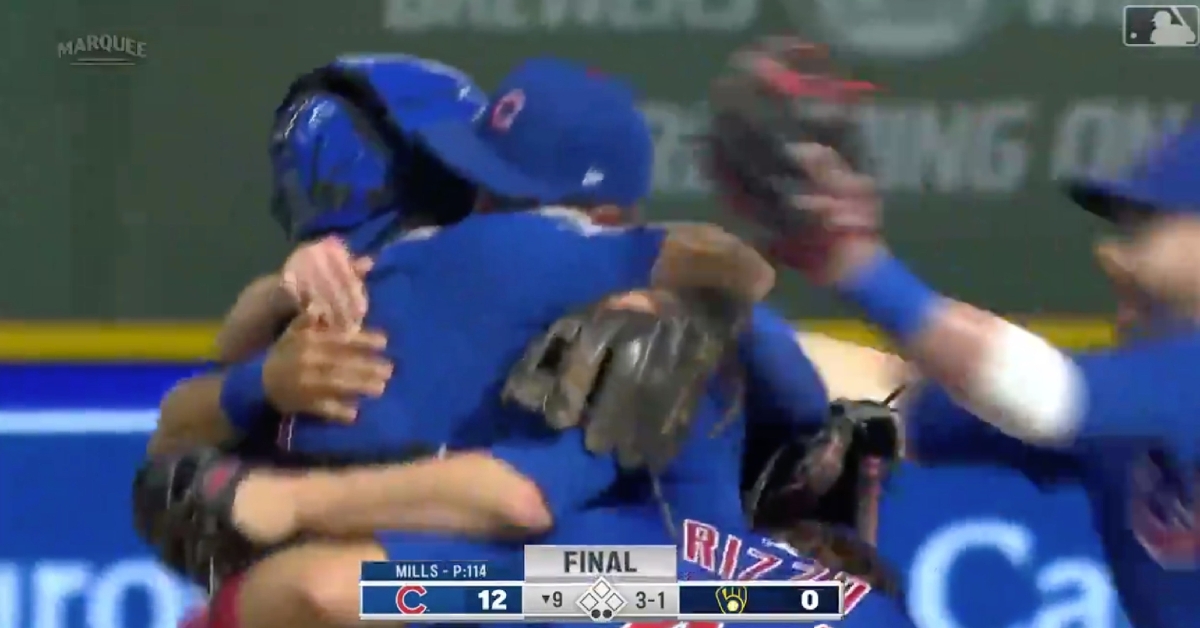 | | |
| --- | --- |
| WATCH: Alec Mills mobbed by teammates after throwing no-hitter | |
---
MILWAUKEE — Chicago Cubs right-hander Alec Mills threw the first no-hitter by a Cub since 2016 on Sunday. The Cubs shut out the Milwaukee Brewers by a score of 12-0 at Miller Park, and Mills' excellent pitching stole the show.
Mills improved to 5-3 with the winning decision. He and Jon Lester are the only two pitchers on the Cubs' pitching staff who have thrown a no-no. Mills was mobbed by his teammates after drawing the game-ending groundout.
Interestingly, the first no-hitter in Miller Park history was thrown by a Cub. Carlos Zambrano no-hit the Brewers in their home stadium on Sept. 14, 2008, meaning that Mills is in good company.
QUESTION:

What kind of bear is best? ?? pic.twitter.com/skr7hvnSeO

— Chicago Cubs (@Cubs) September 13, 2020
Cubs win!

Congratulations, @ATMills37 ?? pic.twitter.com/LA2DSEd7cX

— Marquee Sports Network (@WatchMarquee) September 13, 2020
What a moment for @ATMills37!pic.twitter.com/ZNnHlraG7d

— Marquee Sports Network (@WatchMarquee) September 13, 2020
No-hitter ??
Game ball from Rizz ??
Misplaced glasses from Willy ?? pic.twitter.com/gaAkMzIRqX

— Chicago Cubs (@Cubs) September 13, 2020
9/14/08 – Carlos Zambrano throws the first no-hitter in Miller Park history.

9/13/20 – Alec Mills throws the second no-hitter in Miller Park history. pic.twitter.com/Q3Y4HVrOzx

— Chicago Cubs (@Cubs) September 13, 2020