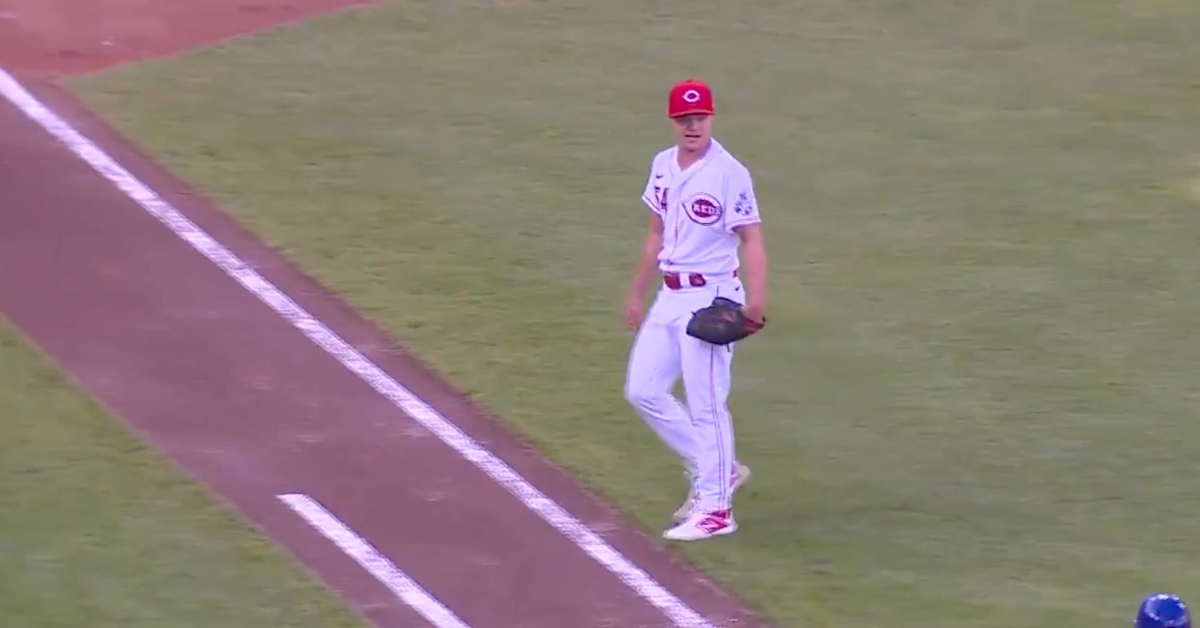 | | |
| --- | --- |
| WATCH: Sonny Gray chirps at Anthony Rizzo over ticky-tack HBP | |
---
| | | |
| --- | --- | --- |
| Wednesday, July 29, 2020, 7:12 PM | | |
CINCINNATI — Anthony Rizzo is consistently one of MLB's leaders in HBPs year in and year out. Rizzo has already been hit by five pitches this season, and one he absorbed on Wednesday did not sit well with the pitcher who threw it.
Cincinnati Reds starter Sonny Gray grazed the Chicago Cubs first baseman with an inside pitch. Rizzo made no effort to avoid the pitch, which hit his leg, and Gray barked at Rizzo about it at the conclusion of the inning. The first-inning HBP at Great American Ball Park marked the 150th HBP of Rizzo's career.
Rizzo is known for crowding the plate and making little to no effort to avoid pitches coming at him, and Rizzo has every right to do both of those things. However, ticky-tack HBPs can irk pitchers, and Gray was quite irritated with Rizzo, who seemed to take Gray's contention with a grain of salt.
GRAY K's Baez and Schwarber to end the 1st and then lets Rizzo know what he thinks about him not getting out of the way of that pitch that put him on #Reds pic.twitter.com/nODAFd1mrS

— Mark Slaughter (@MarkVSlaughter) July 29, 2020
Rizzo having some fun with Sonny Gray (who's not as sunny as his name would imply) pic.twitter.com/xJKK6G1yoU

— Blake (@SoldierFieldBlg) July 29, 2020