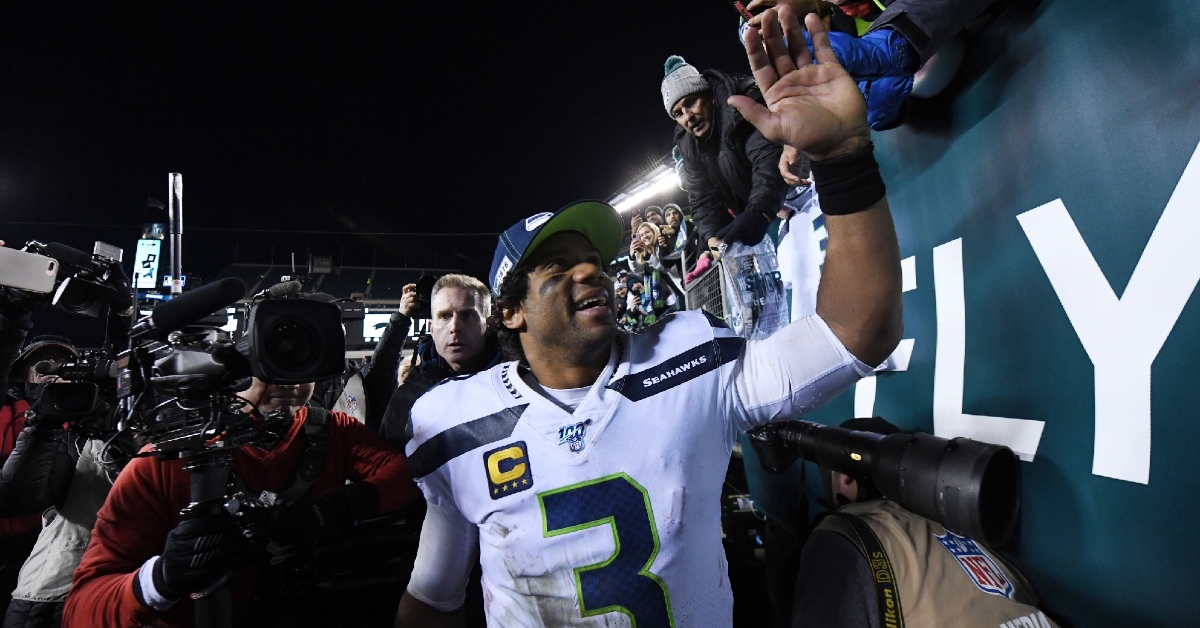 | | |
| --- | --- |
| Bears vs. Seahawks Prediction | |
---
HO HO HO Merry Christmas. As fans spend their holiday weekend with friends and families, the Chicago Bears will be spending time together as they head out west to take on the Seattle Seahawks. This is a matchup of once playoff hopefuls who now have turned into some of the worst teams in the NFC. Seattle gets a little bit of a free pass this season, losing Russell Wilson for over a month, but the Bears continue to flounder with Matt Nagy and Ryan Pace leading the show.
With three games left in the regular season, things couldn't end fast enough for either team, but especially the Bears. This team drafted Justin Fields and had playoff aspirations, only to see them come crashing down two months into the season. Unless things change this offseason, there will be more of the same next year at Halas Hall.
Despite having nothing, but Pride to play for, this weekend's game has some importance to it. For starters, the winner of this game will most likely pick ahead of the losing team should they end up with the same record. That could be the difference from a top 5 or a top 8 pick for whatever that is worth. Secondly, the Bears have historically struggled at Seattle, going 2-5, and are 12 years removed from their last win there.
It would be nice to come away with a moral victory to give this team something to cheer about the rest of the season.
Here are three things to look for ahead of the Week 16 matchup against Seattle:
Robert Quinn is closing in on history
Coming off the year he had in 2020, no one knew what to expect from Robert Quinn in year two with Chicago. However, with Khalil Mack underperforming and dealing with injuries all season, Quinn stepped up in a big way to look like the player Chicago was paying for.
With three games remaining in the season, Quinn leads the team with 16 sacks and is near the top of the NFL in sacks, only trailing T.J. Watt and his 17.5. To make things even more interesting, should Quinn record two sacks in the final three games, he would finish the season with 18, which would set the Bears franchise record.
Everyone knew Quinn had the potential to do well, but no one expected this kind of production without Mack. He has emerged as the team's premier pass rusher, and should Chicago get three more years of this, and they will be happy. All eyes will be on Quinn the next few weeks as he chases down history.
Head Coaching rumors
This doesn't take effect until post week 16, but it is certainly something to look at. After having rumors swirl that Nagy would be fired following the Detroit game on Thanksgiving, those rumors proved inaccurate, and now he appears safe for the end of this season. Next season is a different story as there are not too many scenarios where I can see him back next season.
That means that the Bears will be in the market for a new head coach following Black Monday. As part of new league rules this season, teams can interview candidates for a head coaching job following week 16. Given that the Bears are 4-10, expect them to do these interviews over the final two weeks and carry that over into the offseason.
There have been plenty of rumored names about who the Bears are looking at, and unless they conduct an interview with any of those names, they will only be rumors. Fans should get a sense of the Bears plan based on who they bring in for interviews. Do they go offensively minded again, defensive-minded, or do they go with a more experienced coach over an up-and-coming assistant? A lot has to be sorted out, but it will be worth noting.
COVID
You have seen across the league and every other sports platform for that matter, but COVID is still a thing. Not only that, but it has reached the worst level in a long time as countless games have been postponed and rescheduled due to team-wide breakouts. Although the Bears had plenty of COVID issues over the week, they still played the Vikings on Monday and played pretty well, for that matter.
It is unclear whether this team is out of the woods just yet, but I do expect some of the COVID IR players to come off that list this week. More names might be added as the never-ending cycle continues in the process. As bad as it sounds, having players land on the COVID IR might be a blessing for the Bears because it gives them a chance to see players they haven't seen yet.
Thomas Graham Jr is a prime example of that as he made his NFL debut Monday night and played phenomenally. Sixth-round pick or not, he looked the part of an every-down safety, and the Bears may have a star on their hands. Dazz Newsome also saw action after missing most of camp with a shoulder injury. No one wants to see anyone land on the COVID IR, but other players have the opportunity to step in when it happens.
Prediction: BEAR DOWN
This game would be more exciting if these teams were playing for something. However, they are not, and this is where things sit right now. With the playoffs no longer a possibility, the Bears are going into these final three games looking to come away with confidence heading into next season.
Winning at a challenging venue like Seattle would undoubtedly give this team confidence, and the Bears need some at this point. This will be a low-scoring physical game as both teams have dealt with plenty of injury issues and have had lackluster offensive showings. Seattle may have the better QB and coach, but I think the Bears can pull this one out 20-17.

Upgrade Your Account
Unlock premium boards and exclusive features (e.g. ad-free) by upgrading your account today.
Upgrade Now