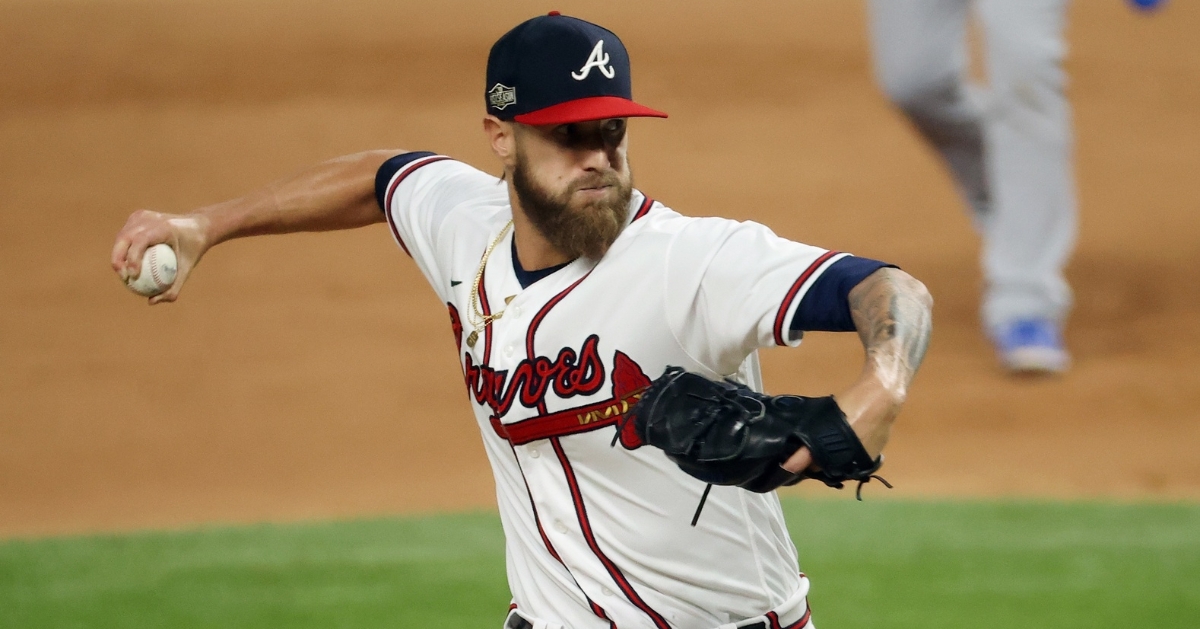 | | |
| --- | --- |
| Shane Greene could be a nice option for Cubs | |
---
The Cubs very quietly had one of the better bullpens in the National League, and that comes as a surprise when you look at the arms down there. Not only did their 14-million-dollar closer struggle once again, but a lot of the pieces they added were former reliable veterans who were looking to prove themselves.
A lot of times, that doesn't work as reclamation projects tend to be hit or miss. For the Cubs, that process worked last season as they may have found some reliable options for the future. Guys like Rowan Wick and Kyle Ryan emerged in 2019 and have continued to pitch well for this organization. Ryan Tepera came over in free agency last season and immediately performed well enough to become a trusted arm in the pen.
Then you have someone like Jason Adam, who always had the stuff to be a good reliever just needed to harness his craft. It appears he did that last season as Adam could be a closing option for the Cubs soon. Perhaps the most significant off-season acquisition was picking up Jeremy Jeffress for a veteran's minimum deal. He proved to be the MVP of the pen and is once again a free agent this year. You can bet the Cubs will be in on him this offseason, but at what price.
With all that being considered, there are many intriguing names for the pen in the free-agent market. The Cubs need to inquire about most of them. One of those names happens to be former Detroit Tiger and Atlanta Brave Shane Greene. The now 31-year-old righty is coming off yet another impressive season as he did a phenomenal job in the eighth inning role with Atlanta. That is the one spot in the pen the Cubs haven't had stability, so Greene would be a great answer.
Say what you want about the Tigers and their struggles for the past several years, but they did have many good pieces that they traded away. Justin Verlander, Nicholas Castellanos, and Greene may be the best three of that team that has gone on to have success elsewhere. Greene has been a terrific bullpen arm that has often gone overlooked. Since arriving in Atlanta, fans finally got to see what Greene was about, and his value couldn't be higher.
Like many relief pitchers, Green started his career as a starter with both the Yankees and the Tigers back in 2014. Across his first two seasons, Greene made 30 starts and appeared in 33 games, going 9-12 with a rough 5.14 ERA. 2016 is the year he made the move to the pen and never looked back. After posting a 5.82 ERA across 50 games that season, Greene started to turn the corner in 2017, where he spent most of his time as either a setup man or closer.
2017 was his best season as Greene pitched in 71 games, compiling just under 68 innings of work. He went on to go 4-3 that season with a 2.66 ERA posting 14 holds and going 9-13 in saves. 2018 saw him take another step back, posting a career-worst 5.12 ERA as a reliever in 66 games. What makes that season an anomaly was that Greene also saved a career-high 32 games that season while posting an impressive 19BB to 65 strikeout ratio. That shows that he was around the strike zone often but was hit too hard.
Following that season, few knew what to make of Green and what direction he would go in. Greene answered those questions and turned into one of the better relievers across the past two seasons. 2019 was his best season as a pro going 0-3 with a 2.30 ERA in 65 games. Greene picked up 23 more saves to go with 10 holds and posted his best strikeout to walk ratio as a pitcher walking 17 and striking out 64. He entered that season as the closer for the Tigers but then was traded to Atlanta, where he did save some games but was mostly a setup man for Mark Melancon.
Shane Greene, Filthy 82mph Slider. ?? pic.twitter.com/TNFrADal31

— Rob Friedman (@PitchingNinja) October 19, 2020
This past season saw Greene settle into his setup role and do it in dominating fashion. While the Braves bullpen did struggle at times, Greene did not, going 1-0 with a solid 2.60 ERA in 28 games. Greene didn't get a single save opportunity, but his nine holds led the team as he was as reliable as they come in the late innings.
Greene is looking for one more multi-year contract at this stage in his career, which he will probably get this offseason. Teams now know what he can do in the pen and know he can be trusted in the late innings. Like many middle relievers, Greene can hit the upper 90's with his heater, even if it isn't often.
However, he tends to sit around 94 as his slider is one of the game's better breaking pitches. As mentioned above, I fully expect the Cubs to go after Jeffress and try to bring him back to Chicago. Even if they do that, Greene should also be an option for the Cubs. Ultimately, they could have Greene and Jeffress pitch the seventh and eighth with Kimbrel lined up in the ninth. Add in Wick and Adam as possible sixth inning arms, and the Cubs would be looking like the 2015 version of the Kansas City Royals, where it became a five-inning game.