| | |
| --- | --- |
| Commentary: More questions than answers for Cubs | |
---
| | | |
| --- | --- | --- |
| Wednesday, August 22, 2018, 9:24 AM | | |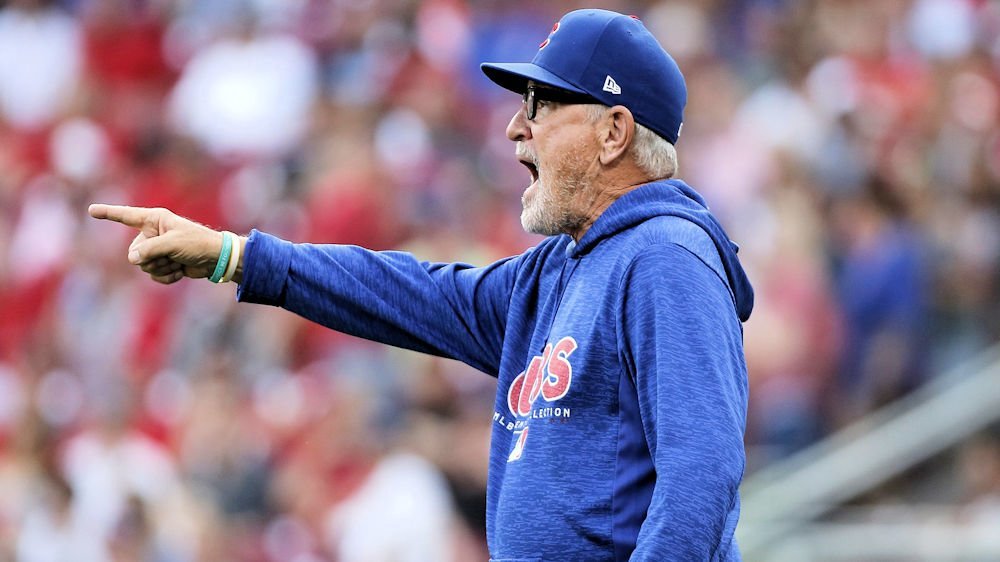 Most of us will never see a million dollars in our lifetime, yet Yu Darvish managed to make over $1M PER HOUR this year.
Breakdown: $126M/6 years = $26M per year. Darvish managed to pitch all of forty innings for the season, meaning that he made about $525,000.00 per inning. Figure two-and-a-half innings per hour, which makes his hourly salary about $1,312,500.00 per hour for the season. Not bad for Darvish, but way worse for the Cubs, Theo Epstein, Jed Hoyer and the accountants.
Darvish's most recent MRI and arthrogram, following a failed attempt at a rehab Start in South Bend on Sunday, showed a stress reaction on the tip of his right elbow and a triceps strain. Bottom line: Darvish has now been shut down for the season.
Hopefully, he recovers over the off-season and comes back to pitch at his full potential next year, but I wouldn't count on it. Darvish just hasn't seemed "right" since this whole adventure into playing for Chicago started last off-season.
Darvish commented a couple of months back, that he would not be in the dugout during the Cubs' trip to Los Angeles, for fear that he'd be "booed" over last year's World Series loss with the Dodgers. If fear of criticism from the fans was considered "normal," Anthony Rizzo should have hidden in Pittsburgh after taking Diaz out with a slide, and Ryan Braun probably shouldn't even be traveling with the Brewers.
No one is more familiar with fan-generated criticism than Tyler Chatwood- the other half of the debacle with regard to the off-season, free-agency signings last year. Herein lies a real hot mess.
While Darvish is continuously suffering setbacks of whatever form, Chatwood is just plain lousy. The Cubs temporarily found a solution to the problem when Cole Hamels signed, by simply moving Chatwood to the bullpen, but a shoulder injury to Mike Montgomery led the way for a much-unanticipated return to the rotation for Chatwood.
I'll give the guy credit though- he may not be any good, but he tries. Unfortunately, "trying" for Chatwood usually equates to multiple walks, hits and runs- something the Cubs can ill-afford with a perpetually slumping offense. On the bright side, Chatwood only has a 3 year/$38M contract, so his lack of performance is only costing Theo and the gang about $12.67M a year. One down (almost), two to go.
After the last fiasco, I couldn't see Joe Maddon starting him again this year, not with a lead of only three games in the division. As recently as last Saturday though, Chatwood was scheduled to start against Cincinnati, but now something has changed. The Cubs have probable starters listed for a week, but Chatwood's start is now listed as "TBD," with the rotation picking up again with Jose Quintana the following day. Maybe the baseball-gods do have a heart…
There's been a shakeup in Chicago, and there seems to be more questions than answers all of the sudden. Who does Daniel Murphy now replace? What are the Cubs doing with Terrance Gore? Who gets sent to Iowa come August 31st? Are the Cubs now pursuing another starter with Darvish on ice for the year? Who starts in Montgomery/Chatwoods spot this week? How bad is that finger of Addison Russell's? If Happ stays up north for now, does he get optioned to Iowa with Russell's return? What happens to the infield, specifically Bote and Murphy, when Bryant finally gets back?
Stay tuned to CubsHQ for answers…