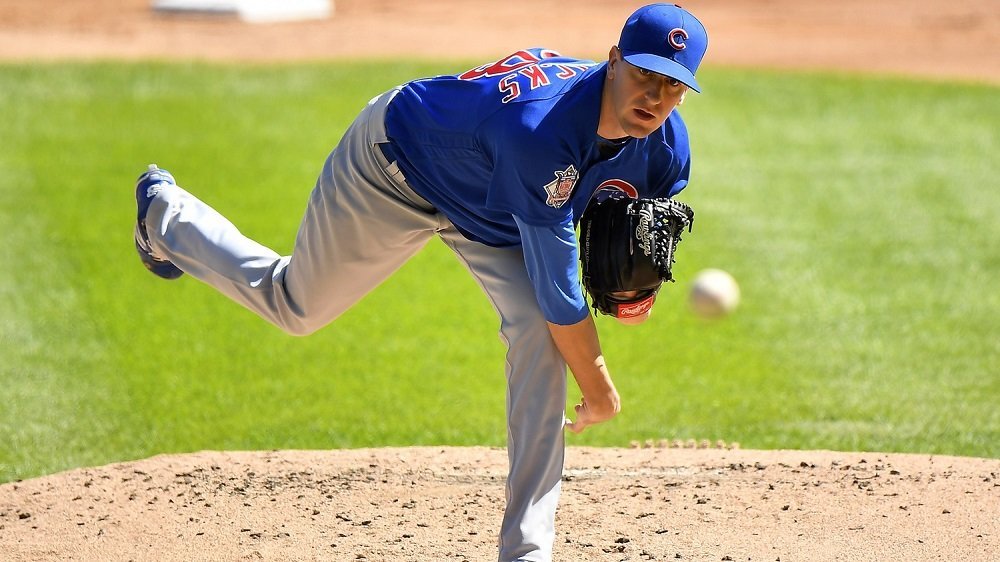 | | |
| --- | --- |
| Commentary: The REAL Top 4 Cubs to start a team | |
---
| | | |
| --- | --- | --- |
| Tuesday, October 30, 2018, 5:01 PM | | |
The writers at CubsHQ.com were asked to choose their four players that they would build a hypothetical team around with the current roster of the Cubs. To make things difficult, we were asked to pick one starter, one infielder, one outfielder, and one relief pitcher.
Sounds simple but to my surprise, everyone had considerably different answers. Here are my picks if you were building a team from scratch:
Starting pitcher: Kyle Hendricks
If I wanted a Cubs pitcher for one important game or for the 2019 season, it would certainly be veteran stalwart Jon Lester. However, I'm looking to build a team from the ground up for the future so Hendricks would be a solid one with his smarts and no-ego. His style of pitching is pretty injury-prone, and the command of his pitches would be helpful for others on the staff to try to emulate. Not a bad guy to teach the younger pitchers on the club since his name is the "Professor" and all.
Infielder: Javier Baez
This was a very difficult choice between Baez and the Cubs unofficial captain Anthony Rizzo. At first, I thought I was certainly going to pick Rizzo, but after thinking how unique Baez is on the diamond, he pushes himself to the forefront. A slugging first baseman with gold glove ability is wonderful, but I think I eventually would find another big bat elsewhere. El Mago's defensive versatility at 2B/SS/3B plus his baserunning and his potential at the plate give him the edge on Rizzo. There are only a few players that impact the game as much as him, and I would build around him for the next decade on the North Side. Worse case if he starts playing poorly I still sell a lot of $150 El Mago jerseys.
Outfielder: Kris Bryant
I might be cheating here but Cubs manager Joe Maddon uses him as a outfielder so I will too. No real Cubs list would be complete without Bryant included. The future Hall-of-Famer had a terrible past season with all the injuries but should rebound nicely in 2019. He's still very young and hungry to show everyone that last year was a fluke. The only other outfielder that I even had a cursory glance of adding besides Bryant was Albert Almora Jr. but that was just because of his youth and great defense. He is a good keeper but he is no franchise player.
Reliever: Pedro Strop
There are a handful of guys that I thought about here. Carl Edwards Jr. would be the clear choice with his youth and talent if he didn't have a meltdown during the second half of the season. Brandon Morrow would be a decent option if he could put his pants on without hurting his back. Jesse Chavez is 35-years old and might be done in a year. So, I am left with the heart and soul of the bullpen, Pedro Strop. The underrated righty had a 2.26 ERA with 13 saves, 57 strikeouts, and 0.99 WHIP this past season. That's an excellent year, and I think his team-first attitude would help the clubhouse and mentor the younger players on my team.