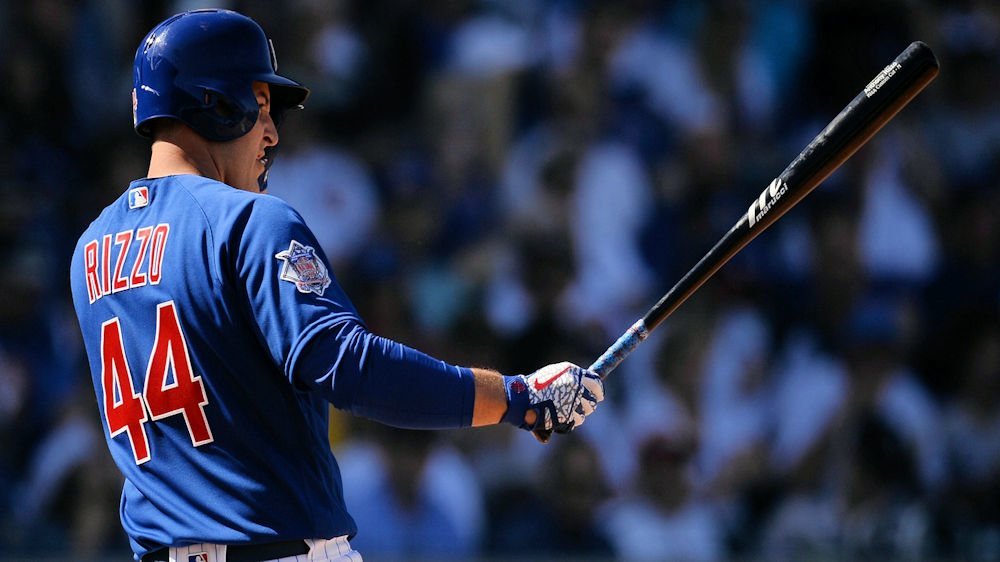 | | |
| --- | --- |
| Commentary: The View from the Lower Boxes | |
---
As spring training enters its version of the dog days of August and teams are getting their last look at numbers 98, 82, and 108½ to see if they should start in A ball, AA ball, or for another team, it's time once again for my view, this time I've moved from the upper deck to the lower boxes.
If you haven't seen the Anthony Rizzo moon shot home run recently against Seattle we have posted here at CubsHQ.com, you really need to do it. Not only was it a magnificent bomb but I'm pretty sure it took almost a minute to come back to earth. The best part for me was the game on MLB Network was being picked up from the Root Network Seattle broadcast and the announcers' reaction was priceless.
Things you love to see. #EverybodyIn pic.twitter.com/xL438diBw3

— Chicago Cubs (@Cubs) March 9, 2019
The inning or two earlier, Jay Bruce of Seattle hit a home run to right field, also, and the announcers were falling all over themselves about what a huge hit it was and that it was the longest home run hit in spring training at that park. His went about 2/3 of the way up the berm and it was big, no doubt. Then Rizzo hit his and my god it was incredible as the people on the berm all turned around and were looking for it somewhere around downtown Peoria as a possible landing site.
The whole free agency system has gotten so out of whack that teams are either passing completely on signing anybody for real money, or they are waiting until the very last minute in the hopes they can get a guy to panic and lower his price. Like someone's agent has the slightest bit of humanity in him to allow a player to sign for less and cost the agent a nickel in commission.
This whole mess has now spawned a new game called who can sign an extension first. Nolan Arenado was the first to sign, inking an 8 year $260 million deal to stay in Denver, where by all accounts he's quite happy. "I'm doing what's best for me. I'm not a guy who's going to be searching for the biggest contract in the game. That's not me. I want to be where I'm comfortable. I grew up here in this organization, so it feels like home in a way. I've been here since the tide has changed, and that's a really good feeling. I was part of that change... You want to win in a place where you've been all of your life, said Arenado.
That's great for him and the Rockies fans, and it's his right to do what's best for him. What's crazy is that now, every reporter covering every team is asking every big star about his feelings on signing an extension. Recently, in an effort to beat the writers to the punch, Michael Conforto of the Mets said he would be open to signing an extension. Interesting to know, however, he still has THREE YEARS on his current deal.
I asked my wife of 40 years if she would be interested in signing me to an extension and she told me the same things she has told me for forty years, "you're still day to day, take out the garbage and sweep the porch."
Baseball is having itself a week. First, they announce teams have to send their line-ups to the commish before announcing them so he can send to the bookies in Las Vegas and now it announces that they have agreed to a three-year trial system with the Atlantic Coast League to try out Rob Manfred's other crazy ideas.
They will be shortening the run to first base by two inches for some reason because the 90 feet its always been is just not working. Since the batters have refused to hit the other way when being shifted, baseball, like a helicopter mom, has taken it upon itself to fix that by not allowing the defense to shift an extra guy past second base. Only two per side, please.
Every television station broadcasting baseball has a pitch box that clearly shows balls and strikes, but MLB brass has determined that a pitch calling system, that by the way was used in the past and had nearly 25% failure rates, will be used to call balls & strikes as a trial. How can it be a trial if they've already tried it once before and it failed miserably? Even Joe West, the worst ball & strike caller in baseball is laughing at this idea. Talk about job security for him.
"The beauty of baseball is that it's not foolproof. You've got to hit a round ball with a cylindrical bat square, and then you've got to get it past people," said Joe West, who umpired his first big league game in 1976. "The game is typically American. It's always somebody else's fault when they lose — and usually, it's us."
But the biggest farce is their plan to move the pitcher's mound back two feet from 60'6" to 62'6". Oh, and they're going to wait until the second half of the season to do this so that things will be a mess right in the middle of the season.
"I think it's ridiculous," Rich Hill said Friday to reporters, according to J.P. Hoornstra of the Orange County Register. "Two feet is a huge difference. The game's been played that way for 100 years. I don't understand why - I don't know. I don't know."
If you think pitchers won't get hurt throwing two extra feet, let me tell you about another Dodger pitcher, Joe Kelly. He just hurt his back cooking jambalaya. Standing. Stirring. Seasoning. Imagine throwing as hard as you can from another two feet when you've never had to do it ever before.

Upgrade Your Account
Unlock premium boards and exclusive features (e.g. ad-free) by upgrading your account today.
Upgrade Now