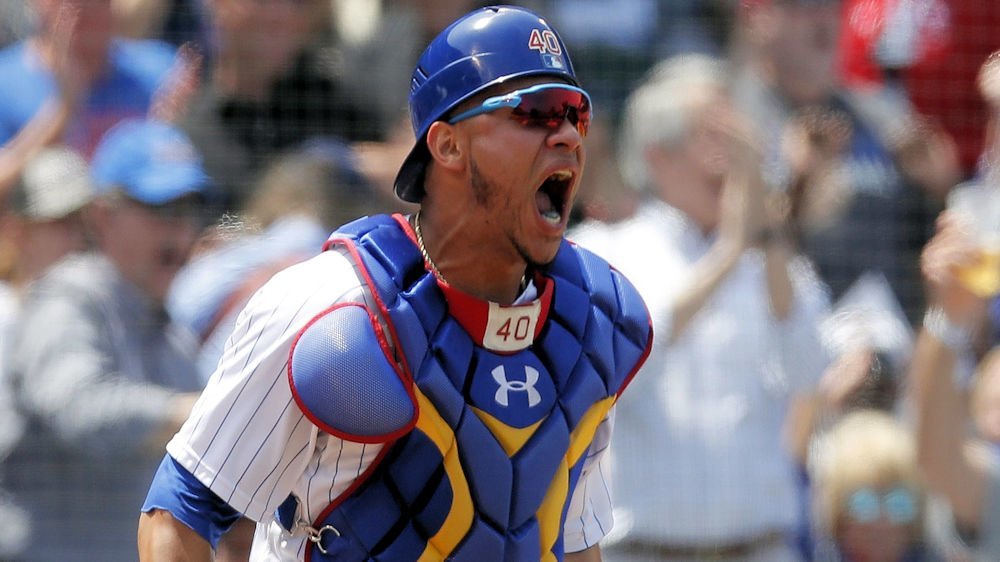 | | |
| --- | --- |
| Commentary: Two down, one to go | |
---
Despite another 3-0 lead early in Milwaukee, the Tigers managed to drop another one to the Brewers. More specifically, they lost another one to Christian Yelich, who sent two more long balls flying out of Miller Park. I'll always stand behind the Cubs, but at this point, Yelich probably deserves the MVP award.
With as insanely stressful as this weekend has become, I'm contemplating sending my wife to Wal-Mart prior to the start of the Cubs game tomorrow: 1) A large bottle of Jim Beam; 2) A large bottle of Rolaids; 3) A large bottle of Motrin and; 4) a large bottle of Xanax. The Xanax may be a little tough to come by, but I believe the four of those should about cover all the bases.
With the Cubs and Tigers both losing today, the NL Central has boiled down to five possible scenarios. I realize that most of you know the possible outcomes, but for those who still don't fully understand…
Cubs win/Detroit wins: Cubs win the division and play in the NLDS starting Thursday.
Cubs lose/Brewers win: Brewers win the division, Cubs play in a wildcard game Tuesday night.
Cubs win/Tigers lose: Cubs and Brewers tie the for the division and face off in a sudden-death game for the division title on Monday.
If the Cubs win Monday (if game 163 is necessary), they next play on Thursday in the NLDS.
If the Cubs lose Monday (if game 163 is necessary), the Cubs play Tuesday in the NL Wildcard game.
If things aren't crazy enough between Chicago and Milwaukee, Los Angeles and Colorado are also knotted up in a tie for first place and share the same type of scenarios that the Cubs do. It's almost a shame that St. Louis was eliminated from the post-season, as I would feel much better facing the Cards in a wildcard game than I would the Dodgers or Rockies, but it is what it is.
While the American League playoff picture has already been carved in stone, the National League brackets won't be formed until Chicago, Milwaukee, Colorado and Los Angeles all complete their respective games sometime early tomorrow evening.
All I know is that six months of riding this roller coaster is about to come to an end (so far as the regular season is concerned). Next is a month of playoff games that will hopefully include the Cubs, then starts the trade season, followed by spring training before we get to do this all again.
"Hey, Hun? While you're at Wal-Mart, can you please grab a bottle of champagne? Just in case…"
Entering the final day of the MLB regular season, there are 5 games that can impact NL playoff seeding. These are all the possibilities based on the results of those games. pic.twitter.com/77iEBLvZNl

— ESPN Stats & Info (@ESPNStatsInfo) September 30, 2018

Upgrade Your Account
Unlock premium boards and exclusive features (e.g. ad-free) by upgrading your account today.
Upgrade Now