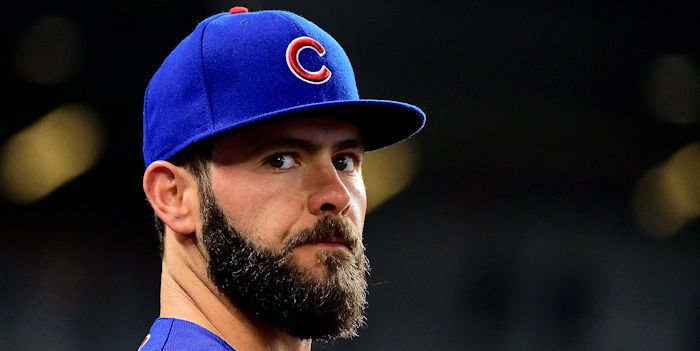 | | |
| --- | --- |
| Cubs fall below .500 with loss to Pirates | |
---
PITTSBURGH – The Cubs fell just short of the Pirates tonight, 4-3, falling back below .500 and 2.5 games out of first. No ninth inning heroics would be featured as Felipe Rivero came into the ballgame to slow the Cubs' offense to a grinding halt with runners on first second and just one out.
Anthony Rizzo had to settle for a single tonight instead of a home run, but the first baseman has been one of the best leadoff men the Cubs have had all year, albeit in a very small sample size. His .375 average coming into tonight's game is one of the best stretches he has seen all year, due in no small part to his approach with two strikes.
Nobody really talks about how much pitchers struggle at the plate because they are more-or-less expected to, but Jake Arrieta has indeed had trouble with a bat in his hands this year. He won the Silver Slugger last year as a pitcher, but coming into tonight's game he was batting .107 with two RBIs. That seemed to end tonight when Arrieta crushed a game-tying two-run home run in the fifth inning.
The Cubs offense has continued to struggle with runners in scoring position and a warning marker that it won't improve is how many runs the Cubs get from home runs. All runs in the contest came from the line ball which includes a solo shot by Addison Russell to lead off the seventh inning.
Yesterday's game featured a six-run ninth inning that featured exactly zero home runs, but did include aggressive approaches on the first pitch that led to consecutive singles and doubles. Playing small-ball might be in the Cubs best interest if the offense is to recover from their prolonged inconsistencies.
Tomorrow's rubber match will feature John Lackey (4-7, 5.26 ERA) against Jameson Taillon (3-1, 2.90 ERA). Taillon is making his first start since being diagnosed with testicular cancer about a month ago. First pitch is slated for 12:35 PM CDT.