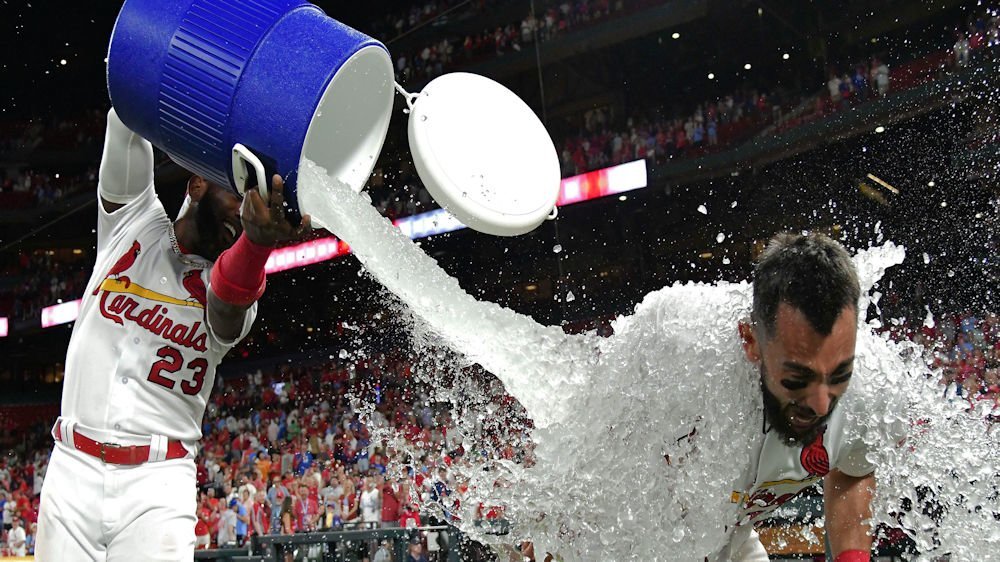 | | |
| --- | --- |
| Cubs vs Cardinals: Who has the easier schedule the rest of the way? | |
---
The Cubs and Cardinals, a rivalry so rich that it will be showcased in London next year, are in a heated battle down the stretch of the season with the NL Central title on the line.
The pair of storied franchises have flip-flopped atop the NL Central all season long, with the Cardinals currently on top with a 2.5 game cushion.
Down the stretch, both teams are going to have to win games to win the division. Javier Baez has explained the Cubs need to play their own game rather than scoreboard watch, and they'll play the underdog in a way to familiar story that they were on the wrong end of last year.
The Cardinals are through 140 games in their season, as well as the Cubs - who has the better chance of winning more games the rest of the way?
The Cardinals are in the midst of a six-game road trip against inferior opponents: three against the division-rival Pirates (61-79) and three against the underachieving, star-studded Rockies (59-82).
The Redbirds then return home for a six-game homestand featuring a divisional battle with the reigning NL Central Champion Brewers (71-68) and the powerful, Wild Card hopeful Nationals (78-61).
Then the Cardinals come to Wrigley to take on the Cubs (76-63) for four games before going all the way out to Arizona to play to Diamondbacks (73-67) for their last three road games of the year.
The Cardinals finish the season with a three-game set at Busch Stadium against the Chicago Cubs (76-63).
The Cubs, however, begin their last 23 games with the end of a four-game series on the road in Milwaukee against the Brewers (71-68), and then a four-game set in San Diego to play to Padres (64-75) to conclude an eight-game road trip.
The Cubs then go to Sweet Home Chicago for a ten-game home stand featuring only divisional opponents. The homestand starts with the Cubs taking on the Pirates (61-79) for three, then the Reds (66-75) and finally the Cardinals (79-61) for a four-game set against the team the Cubs are chasing.
The Cubs end the season the way it began, on the road. First with a three-game trip to Pittsburgh to play the Pirates (61-79) at PNC park and then the Cardinals (79-61) at Busch Stadium to play for the NL Central title.
The Cardinals have six games remaining against teams below .500, 13 within the NL Central, nine at home and 13 on the road.
The rest of the way the Cubs have 13 games against sub .500 opponents, 19 within the division, ten at home and 13 on the road.
These teams also square of seven times in the last ten games of the season- despite the way their schedules look, each team has a chance to decide its fate.