| | |
| --- | --- |
| Hammel leads Cubs to series win over Cardinals | |
---
| | | |
| --- | --- | --- |
| Wednesday, April 20, 2016, 12:35 AM | | |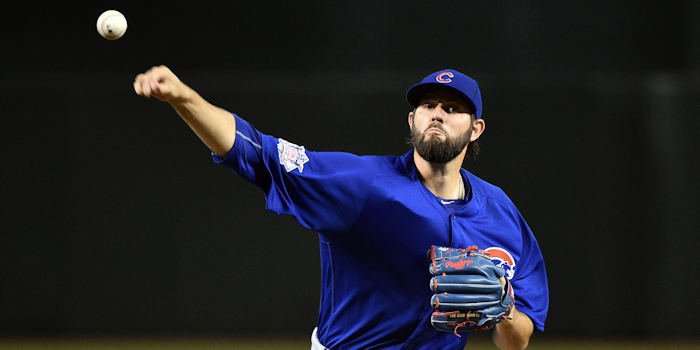 Hammel's two-RBI single put the Cubs ahead 2-1, with Cardinals catcher Yadier Molina having already driven in a run in the bottom of the second on a triple. The Cardinals nearly reciprocated Hammel's run-scoring at-bat in the bottom half of the fourth, but left fielder Matt Holiday was thrown out at home plate by right fielder Heyward. Sporting perhaps the best arm of any outfielder in the majors, Heyward's addition to the lineup is already paying substantial dividends for the Cubs both offensively and defensively. Even though he went 0-5 at the plate the night after being booed (among other disrespectful utterances) by St. Louis fans, Heyward vilified himself with his impressive outfield display.
Cubs starters have been pitching lights out to start the season, with each starter going at least six innings through the first 14 games, the first time that has happened since 1910. Hits were hard to come by for both squads on Tuesday, with the Cubs accruing five and the Cardinals accruing seven. Expect that to change on Wednesday, with youngsters Kyle Hendricks and Carlos Martinez on the rubber for the Cubs and Cardinals, respectively.
With that being said, the pitching duel was only appropriate, as former ace pitcher and Cubs legend Milt Pappas passed away on Tuesday. Hammel channeled his inner Pappas by willing the Cubs to victory. First pitch is at 12:45 CT on Wednesday, as the Cubs will be looking to pull of the sweep of their arch-nemesis.