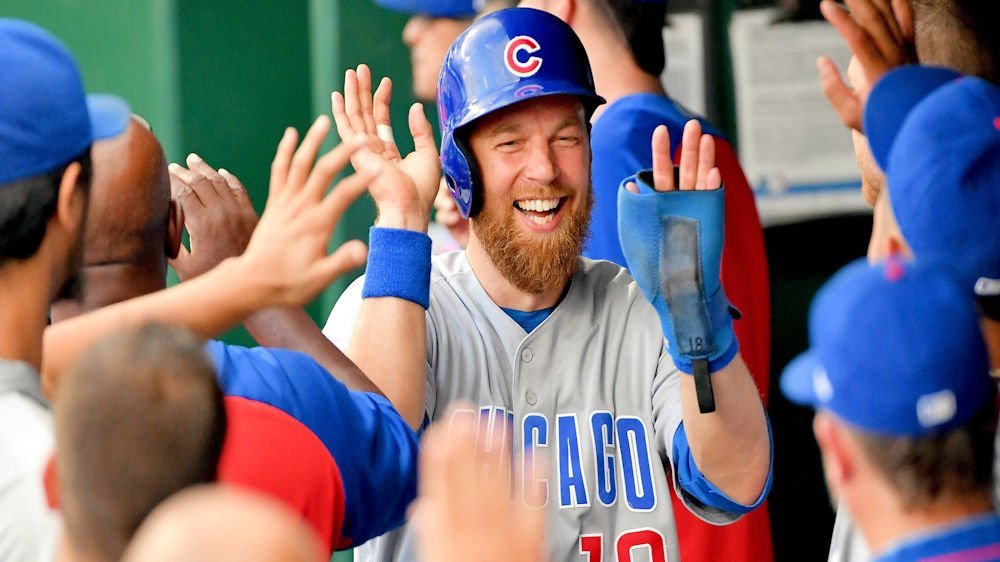 | | |
| --- | --- |
| Happy Thanksgiving to all Cubs fans | |
---
When asked about what I was the most thankful for this year, I sought to avoid the obvious, cliché answers; family, friends, food, and health. Those are always a given, so I wanted to think a little deeper.
First and foremost, I'm thankful to you, the readers who visit CubsHQ.com every day and give our stories life. I'm always thankful for the feedback, good or bad, and I'm thankful that we have the chance to engage each other on social media. Nothing means more to me than to know that people take the time each day to read my thoughts.
Almost as importantly, I'm thankful for my editor at CubsHQ.com for giving me the opportunity to write for the website. I've always had the gift of being a good conversationalist, and to be able to share my thoughts in articles and commentary is truly a blessing.
I never realized until this year how thankful I was for a former high school teacher and a college professor who helped to teach me how to write more effectively. Thanks, Mark Carmen (Rich East HS, Park Forest, IL) and Dan Compora (University of Toledo, Toledo, OH) for having such a profound impact on my life.
I'm thankful to have spent decades as a truck driver which allowed me to see the lower 48 and a good chunk of Canada, and I'm equally, if not more, grateful to have served as a paramedic for several years. To see human suffering was never pleasurable, but knowing that I could make a difference in someone's life was about the most rewarding sense of self-worth there was.
Almost four years after his passing (December 3, 2014), I'm still thankful for my dad- every day. I made plenty of bone-headed mistakes in life, and my dad was always there to bail me out (not literally, had I been jailed he would have let me sit there). My dad was always hard but fair, and for that, I'll be forever grateful. I'm thankful that his suffering is over, even if that meant a lifelong Cubs' fan couldn't see them win it all, or that he'd never read his son's article about the team we both loved.
I'm thankful for the times we shared bass fishing in Alligator Alley and on Lake Okeechobee when I was an adult, and thankful for the time he took to manage my little-league teams as a child; and how could I not be thankful for all those Cubs' games? I miss you, Dad.
In closing, I'm thankful that you took the time out of this hectic day to spend a few minutes with me, and I'm thankful for the time we'll spend together in the future. You guys and gals are the best, and I'm thankful that whether or not we always agree, that we share the bond of being Cubs' fans.
Happy Thanksgiving from my family to yours.