| | |
| --- | --- |
| Chicago Cubs: It's time to shine for Tyler Chatwood | |
---
| | | |
| --- | --- | --- |
| Wednesday, February 26, 2020, 8:21 AM | | |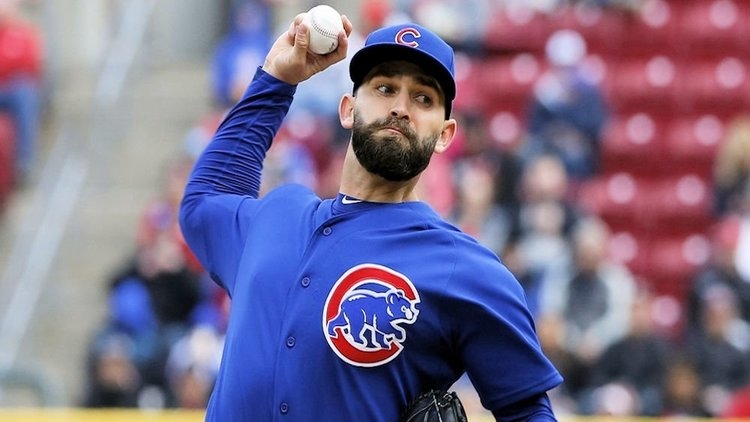 Most of you won't remember when the Cubs signed an aging right-handed relief pitcher from Houston in 1991 for a cool $4.9 million for two years by the name of Dave Smith. In 1991, Smith entered 35 games and promptly went 0-6 and had less than half the innings pitched as the year before in Houston. He finished the 1991 season with only half the saves as in 1990, and his K/BB ration dropped to less than 1.0. Good value for the money.
Let's look at another closer. Remember LaTroy Hawkins, the heralded set-up man the Cubs signed from Minnesota? He inked a whopping $11 million for a three year deal with the Cubs in 2004 and proceeded to blow nine saves that year, including two during a September span that cost the Cubs a chance at a wild card berth. Need something more recent? How about 2017 when the Cubs inked Tyler Chatwood for $38 million for 3 years…ring a bell with anyone?
Chatwood was supposed to bolster a sagging Cubs pitching rotation, but that never materialized. A case of wildness ballooned his K/W ratio to under 1.0, and he only logged 103 innings. That's $116,500 per inning for less than stellar results. Chatwood sounds like another free agency failure for the Cubs. There is one difference as Tyler is only 30 years old, and the Cubs could see a lot of upside. He ended 2018 relegated to the bullpen and planned to have a better year in 2019.
Even with all that, Chatwood seemed to be a favorite with management and fans alike. He rebounded in 2019, not as a starter but as a reliever, and met with some success as a long reliever and occasional starter. He got his wildness under control and became an effective tool for Joe Maddon. As a groundball pitcher, Joe skillfully used Chatwood to get the Cubs out of many innings in which a double play was needed. Since the time he was drafted out of high school by the Angels, Chatwood has been known to have electric stuff. He has four pitches, two-seamer, cutter, curve, and change-up. His fastball reached 98 mph proving he still has some pop in his somewhat youthful arm. This brings us to 2020.
Current Cubs manager Dave Ross needs a reliable 5th starter. Chatwood, by all accounts, has the inside track, the job is his for the taking. If he returns to before 2018 form, the Cubs would have a legitimate number three starter pitching as the 5th man in the rotation. What a boon that would be. It would give management tons of flexibility with match up potential and provide the top four starters added rest if needed. So, can he do it? That is the $13 million (Chatwood's salary for 2020) dollar question. If 2019 is any indication, I think he can.
Like the Cubs management, I like the guy. I don't like the walks he had in 2018, but I like the guy and the way he carries himself and the liveliness of his arm. He doesn't give in to hitters and works hard to get them out. He has the right combination of pitches to continue to get batter to beat the ball into the ground. Now, hopefully, the Cubs defense can return to the stellar form it had in 2016 and 17, which would help not only Chatwood but the whole staff.
2020 presents new opportunities for a host of Cubs, but only one that the cubs forked over $38 million to. It is Tyler's time to prove the upside the Cubs brass saw in him was not a fluke. It is truly his time to shine. He has the right attitude and seems to be healthy heading into spring ball. In limited action, his first start this spring, he navigated through one inning unscathed with no walks, and I know its spring, but he looked sharper than Lester, Mills, and Alzolay. There may be some rumblings about Jose Quintana possibly being traded and this could be another hole Chatwood could fill. To do so, he needs to keep moving forward and not have any major setbacks to be the one who bolsters the back end of the Cubs rotation.
If he can do that, the prognosticators that picked the Cubs as a wild card team will be left scratching their heads as to how the Cubs won their division. The hope is that the fans and management aren't the ones left scratching when potential is not reached.