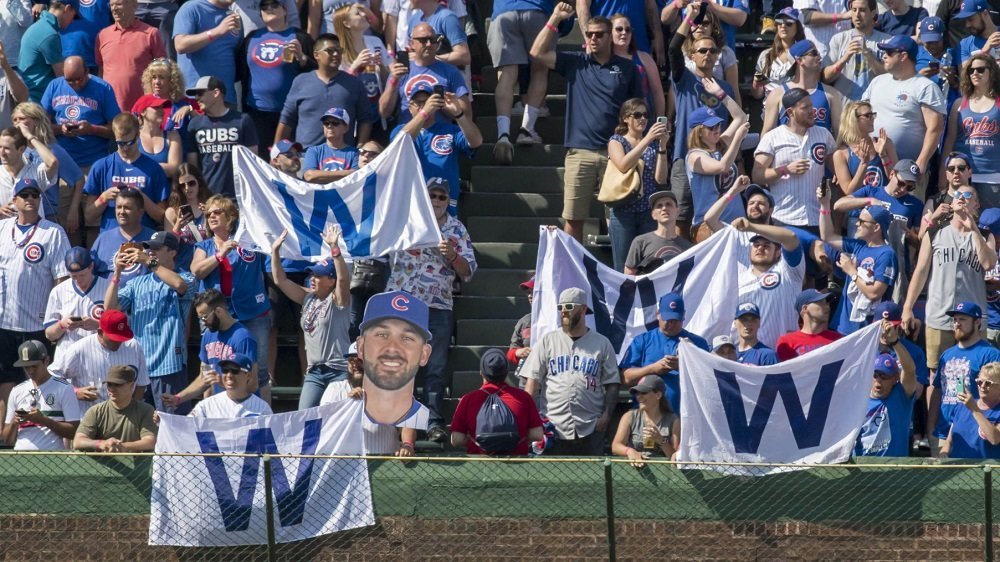 | | |
| --- | --- |
| MLB proposing eliminating up to 40 minor league teams, shortening MLB draft | |
---
As we sit back and wait for the Cubs to finally announce who their new manager will be, not much outside of the Astros and Yankees ALCS is going on in the world of baseball. That what we thought any way until Friday we were hit with a bombshell that could change the course of both minor league and major league baseball forever.
The implications from this fallout will take a long-time figure and the next plan of attack will determine the future for this great game. With growing responses to try and improve the Minor League Systems across baseball from Facilities, to player safety, MLB is proposing not only a fundamental change to the Minors, but a significant one as well.
Some of these changes would include better facilities, better player compensation cutting the draft from 40 rounds to 20 or 25 rounds and the biggest change of all, eliminated upwards of 40 minor leagues teams. Those teams would come from all short season leagues meaning anything below South Bend would no longer have a team. So, the Folks in Eugene, better catch the Ems soon before it is too late.
In addition to the reduction of teams, the remaining Leagues would all be restructured significantly using geography as the defining feature. Each MLB organization would be limited to four full season teams ranging A ball, to AAA. They will also be allowed one Rookie League team and that is it. So, in the Cubs case, DSL 1, DSL 2, AZL 1 and AZL 2 would all have to be combined into one team with Eugene being completely erased from the League in general.
The thing I don't understand, is why cut the MLB draft in half. Yes, I get that it is super long, and tons of players are taken, but baseball is the only true sport that has different levels of development, so it makes it easy for players to be dispersed throughout. Sometimes, you even have players taken in the 30th round or later who turn out to be stars. So, what would happen to these players not taken if the draft is indeed shortened?
Well good news, they still will have a chance at baseball as they would go into a newly proposed league called "Dream League." This league will essentially be like the current Independent Leagues and will be operated by both MLB and MILB personnel. If these changes are indeed voted upon and they agree to be made, it would take effect prior to the 2021 season. That means that next season could be the very last time we see minor league baseball the way we do now.
One of the biggest concerns many people have is what exactly is going to happen with player development? Will professional development only be available to IFA singings and young draft picks and will they be allowed to play in the full season leagues or just rookie leagues?
Not to make your head hurt anymore, but image what this could do to an organization like the Cubs who are trying to deeply invest into all their farm
system levels. The Cubs literally have made significant changes to player development in recent days, but now MLB wants to chop off all the short season and lower levels all together. What's the point?
Another concern mainly circles around the short season leagues such as the Northwest League the Emeralds are apart of. These are the teams that play in remote areas of the country and help promote goodwill for the sport of baseball. Sure, it may be easy to justify the amount of money as Short Season team makes compared to a full season team, but how do you justify the effects it could have long term? With some many people wanting to play baseball, wouldn't it be wise to give athletes as many outlets as possible to play?
I don't want to look too deep into this right now because it is just one proposal, but this is worth talking about. I expect this proposal to be shot down originally but expect plenty of negotiations over the course of now until 2021 when this is supposed to be put in play. I don't like the way things are going right now and I just have a bad feeling this is the end to player development as we know it.
I am all for change, but this seems way too drastic. Especially when it means removing 42 teams to be exact and getting rid of rookie league ball for the most part. I understand if a team has two Dominican League and two Arizona league teams as the Cubs do that could become excessive. Easy solution force those organizations to combine each team so there is one per league.
That way international signings and international players have their outlet in the Dominican Republic with the rest of them going to Arizona. Cutting the draft, although a good thought is not a good idea because you take away the chance at finding what we call a diamond in the rough. If we have the outlets for these players to play draft them and let them go.
The only change that makes sense to me a little is getting rid of short season ball. I understand that the Cubs do have a short season team, but most of those players are only in that league for a short time. Look at Eugene this season for example as it seemed like every week players were on the move to South Bend. Why not let everyone who may not be ready when drafted head to Arizona and then promote them to South Bend when ready.
This will take awhile for me to digest everything going on, but we need to watch the implications if this does happen.
Been working on this for days...https://t.co/PyrCySbTO5

— JJ Cooper (@jjcoop36) October 18, 2019
MLB has proposed a radical plan to restructure the Minor Leagues and as many as 40 teams are in the firing line to change their status or perhaps even be eliminated. https://t.co/vo9HC7922l

— David Waldstein (@DavidWaldstein) October 18, 2019

Upgrade Your Account
Unlock premium boards and exclusive features (e.g. ad-free) by upgrading your account today.
Upgrade Now