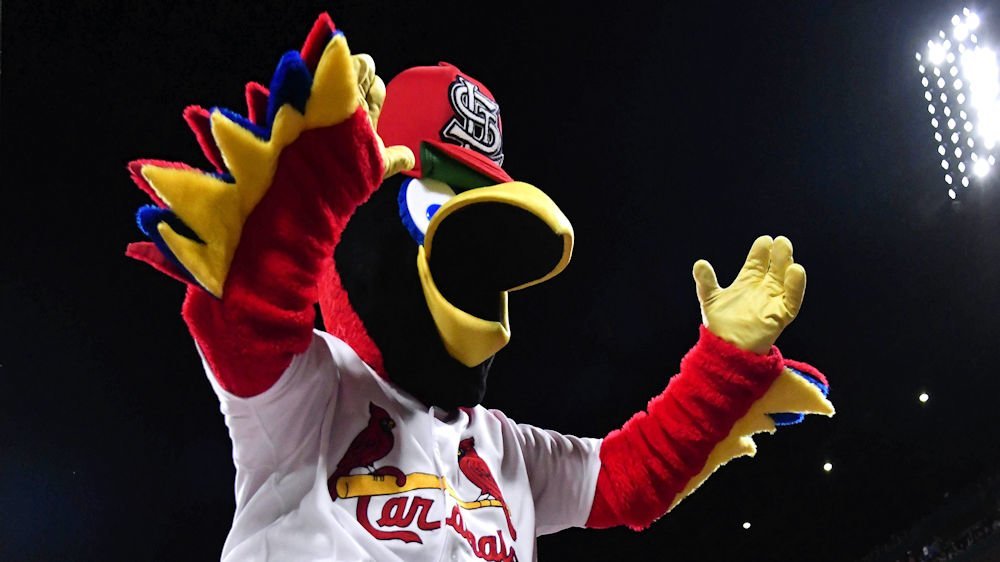 | | |
| --- | --- |
| Offseason Progress Report for Cardinals, Reds | |
---
The Cardinals
The defending NL Central champs took a few hits with departing free agents, but overall, they didn't do too badly. St. Louis looks to be in buy-mode at the Winter Meetings, but at the rate, players are being traded and signed this winter, the same could be said for many other teams, including the Cubs.
Free agents: Starters: RHP Adam Wainwright, RHP Michael Wacha; Relievers: LHP Tony Cingrani Position Players: LF Marcell Ozuna, C Matt Wieters.
Due to his injury history, losing Cingrani equates to the Cubs losing Brandon Morrow – a quality closer who cannot stay healthy. The Red Birds found ways to compensate for Cingrani's absence, as they snatched the NL Central title in 2019, leaving the closing duties primarily to Jordan hicks and Carlos Martinez.
Non-tenders: None.
Acquisitions: RHP Adam Wainwright (re-signed).
The Cards managed to tender contracts to all of those who qualified, then took a step toward regrouping, by re-signing Adam Wainwright. Although they've been tied to a few of the more prominent names on the free-agent landscape, they've yet to latch on to anyone. They'll undoubtedly be looking for a backup backstop, both to replace Wieters and to serve as a safeguard, should Yadier Molina go down, but in the absence of Wacha, they'll also need a starter.
The last big void that St. Louis will need to fill is the one left (in left) by Marcell Ozuna, who departed for free agency. While the Cards have been tied to some pitchers, they've yet to be connected with a suitable replacement for Ozuna.
As of right now, I'd say the Cards earn the "B" for the offseason (thus far), as re-signing Wainwright will pay dividends, keeping the majority of the rotation intact. Unlike other clubs who've taken huge hits in the bullpen, the Cards escaped relatively unharmed, giving them an early leg-up on their division rivals.
The Reds
I honestly thought the Reds would see third place last season, but Yasiel Puig and Matt Kemp failed to materialize, while lefty Alex Wood fell flat, making only seven starts. The Reds initially looked to be coming out ahead on their deal with the Dodgers, which sent minor leaguers Jeter Downs and Josiah Gray to Los Angeles, along with righty Homer Bailey. In exchange, the Reds acquired Kemp, Puig, Wood, and infielder Kyle Farmer, but somehow things never clicked for any of them, including Farmer, who batted only .230 for the Reds last year.
Free agents: Starters: LHP Alex Wood Position Players: Catcher Juan Graterol (DFA, elected free agency), SS Jose Iglesias.
Non-tenders: Infielder Jose Peraza, RHP Kevin Gausman
The Reds took some hits in their middle infield, losing Iglesias to free agency, then non-tendering Peraza, but they made up big for it just a few weeks later, landing the first substantial free agent signing of 2019.
Acquisitions: Infielder Mike Moustakas, RF Travis Jankowski (acquired from Padres for future considerations), LHP Josh Smith (waiver claim from Marlins), RHP Jose De Leon (acquired from rays for cash), RHP Justin Shafer (acquired from Blue Jays for cash), LF Nick Martini (waiver claim from Padres), Cash and a player to be named later from Rays in exchange for 1B Brian O'Grady.
While the Brewers became exponentially weaker by shaving four big names at the non-tender deadline, the Reds decided to step up and start looking like a team that wants to rocket their way up from fourth place and become a contender in the NL Central.
Signing Mike Moustakas to a four-year/$64M deal made a statement, but that wasn't the only thing Cincinnati accomplished over the last few days, as they continue to trade and pick up waiver claims. Reports say that Cincinnati isn't done yet, and they may be looking to land another big bat during the Winter Meetings.
If there's one thing that should bother Reds' fans about Moustakas, it's that he's not a second baseman by trade, and Eugenio Suarez has the third baseman's role locked down. Moose did play well at second for the Brewers, so a conversion isn't out of the realm of possibility, but will his offensive numbers suffer if he's not comfortable at second base on a full-time basis? I still think I'd take that chance.
I'll have to give the Reds the "A" for their mid-winter grade; they may not win it this year, but by God, they're trying.
Offseason Grades:
"A" Cincinnati Reds: Signed the Moose, nabbed Jankowski from San Diego, grabbing waiver claims and slinging players for cash and players to be named, while preparing to be buyers at the Winter Meetings.
"B" St. Louis Cardinals No non-tenders, re-signed Wainwright, lost minimal players to free agency.
"C" Chicago Cubs: Cut some dead weight by non-tendering Addison Russell, saved some cash by non-tendering Danny Hultzen, made two small signings for pitching depth (Jharel Cotton, CD Pelham), willing to deal from the 25-man to shake things up, still have depth, despite losing players to free agency, still in the hunt for Brandon Kintzler and Nicholas Castellanos.
"D" Milwaukee Brewers: Lost of a ton of players to free agency then non-tendered a few more key players, lost much of their rotation, failed to re-sign Moustakas or Grandal, traded Chase Anderson. On the upside, just traded for Omar Narvaez, but that won't come close to filling all the holes.
"F" Pittsburgh Pirates: Train wreck that can't be salvaged for the next two years (minimum). Imprisoned players, clubhouse anarchy, players wanting to be traded, and loss of players to free agency. The new manager (Shelton) and a new GM (Cherington) who appear to have to worry about babysitting, more than running a ball club.