| | |
| --- | --- |
| Chicago Cubs: Rebuilding for 2019 Part 5: The pursuit of the final pieces | |
---
| | | |
| --- | --- | --- |
| Monday, October 8, 2018, 9:38 AM | | |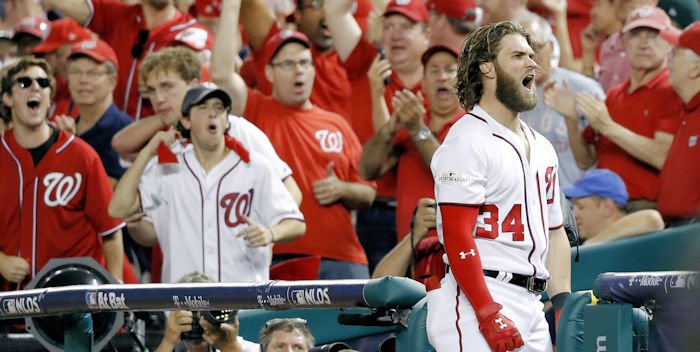 Depending on whether or not the Cubs pick up Cole Hamels' option, they could enter the off-season, buying and trading market with anywhere between $5M and $27M to spend. This isn't conjecture anymore; it's reality if the Cubs want to say under the team luxury tax.
As I previously wrote, the Cubs are currently committed to just over $193M next year, leaving them just under $12M (as of right now) to shop with. As players get traded and released, that $12M figure will rise, but it becomes bogged down again with what the Cubs will undoubtedly shell out for those entitled to arbitration.
The bottom line is this: The Cubs may have just enough money to go after one prized-possession, and the remainder of the acquisitions may be second-tier players. Don't panic- it worked out pretty well with Garcia, De La Rosa, Chavez, and Murphy.
Who will they pursue though?
Throughout the 2018 season, the Cubs' needs seemed to change faster than the wind. By May, we were all screaming for pitching help, in July it was the need for quality bullpen guys who could stay healthy, and by August they needed more offensive power and fewer strikeouts. (I'm pretty sure the needle got permanently stuck with the need for offense.)
There's no doubt that Lester, Hendricks, and Quintana will be returning to the rotation. Drew Smyly is expected to be ready on Opening Day, and there is hope that Darvish will re-join the team as well. I'm still extremely skeptical about Darvish, which is why I think the Cubs should do all they can to retain Hamels, if at all possible. Whether or not they keep Hamels, I don't think there's any longer a need (at least for 2019) to pursue a Noah Syndergaard or a Jacob deGrom.
Joe Maddon has never been accused of not being able to think outside the box, and it wouldn't surprise me to see him use Darvish out of the pen (assuming they retain Hamels). With two failed attempts at returning to the rotation in 2018, I almost think you have to hope for the best and plan on the worst concerning Darvish. This will be a nagging injury, and to not cover the possibility of another failed return would be remiss; the last thing the Cubs need is to start 2019 down another starter.
Working Darvish out of the pen gives him the opportunity for a soft-launch back into the game, and it may be the best way to get the most out of him. Maximizing his efficiency, to whatever level that may be, while minimizing the risk of losing him again, is probably the best way to avoid eating his contract with nothing to show for it.
The number of relief pitchers due to gain free agency next year is enormous, but there will also, undoubtedly, be players who'll be traded outright. Theo Epstein may be wise to pass over the free agent relievers and concentrate on the players available for trade. If he cuts and pastes like he did this year, the bullpen will stay active for little to no out of pocket money.
The Cubs have worked several relievers from Iowa in and out of that bullpen, and most have performed reasonably well. Guys like Maples, Mills, and Hancock will only improve with playing time, and I'd expect to see more of them next season, as the Cubs try to overhaul the roster with limited funds available.
Turning to the need for offense, it's no secret that the top two free-agent names being linked to the Cubs' interests are right-fielder, Bryce Harper and 3B/SS, Manny Machado. While the Cubs may be able to land one of them, the likelihood of getting both is pretty slim to none.
Both men want to play for a championship team, but Machado is closer to fulfilling that dream with L.A. this year than Harper was with the Nats. As a result, Machado may or may not re-sign with the Dodgers, but Harper will be leaving DC.
I think when push comes to shove, the Cubs almost have to make the play for Harper. Any void created by Russell or Murphy leaving could be quickly filled with a combination of Javier Baez, David Bote, and Ben Zobrist. Happ will almost certainly be traded, and Schwarber's future depends on what other teams have to offer, leaving a potentially huge gap in the outfield. Harper would fill that gap nicely, while allowing Heyward and Almora, Jr. the opportunity for steady playing time.
Despite the slash line and WAR currently tipping heavily in Machado's favor, I think Harper is going to be the one to get the nod. The Cubs expressed interest in Machado, for like five minutes, in July, but there seemed to be ongoing conversations with Harper. Both would be valuable assets, but Harper seems to be more tangible at this point.
In 2018, the Red Sox and the Nationals were the only teams to have crossed the luxury tax threshold, but the Cubs may have no other option than to do so in 2019, should they desire more than one brand-name free agent. Theo Epstein has already vowed to address and fix the broken offense, so now we wait and see.
While the Cubs will certainly be getting more than one outfielder in Harper, the free agent market is too cluttered right now to be able to speculate much further. With 219 available free agents out there, we'll revisit things throughout the coming months, and keep you up to date as things progress.
Thanks for tuning in. Look for more great stuff on CubsHQ.com, and as always, we'll keep you up to date.
Rebuilding for 2019 Part 4: Salary Commitments
Rebuilding for 2019 Part 3: Player Retention
Rebuilding for 2019 Part 2: The Demolition Phase Continues
Rebuilding for 2019 Part 1: The Demolition Phase