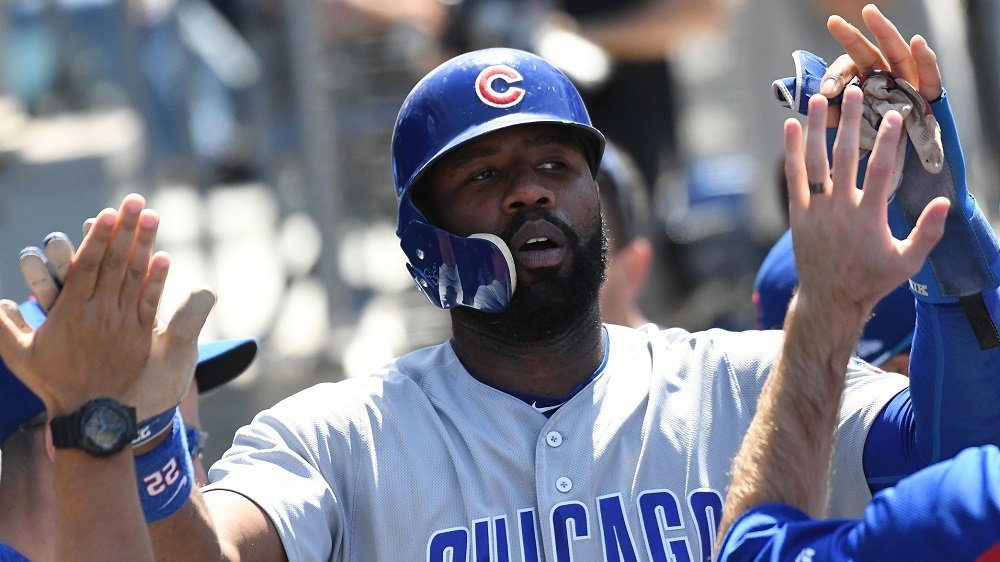 | | |
| --- | --- |
| Cubs News: Rebuilding for 2019- Part 4: Salary commitments | |
---
| | | |
| --- | --- | --- |
| Sunday, October 7, 2018, 9:11 AM | | |
Before the Cubs can set their sights on free-agents and the trade market, a significant amount of money has to be set aside for players who are currently under contract (all of whom will most likely be kept), and for those who come with team options for 2019.
First, let's look at what the Cubs, barring any unforeseen trades, are on the hook for next season:
Jon Lester- $27.5M
Jose Quintana- $10.5M
Ben Zobrist- $12.5M
Jason Heyward- $22.5M (Modified no-trade clause)
Anthony Rizzo- (Just under) $11.3M
Pedro Strop- $6.25M
Brandon Morrow- $9M
Drew Smyly- $7M
Yu Darvish- $22M
Tyler Chatwood- $12.5M
With the Cubs likely parting ways with Brandon Kintzler, Cole Hamels remains the only player with a team option for 2019. Hamels won't come cheap, as his option will cost the Cubs an even $20M, but a bird in the hand is worth two in the bush. Or is it? Hamels has established himself as a true workhorse for this team, and while I think that he would contribute heavily in 2019, I'm not sure the Cubs will be able to afford him. If there's a will, there's a way, but it may come at the expense of foregoing some much-needed batting help.
A return by Smyly would ease some of the confusion regarding the starting rotation, at least as far as the ambiguity surrounding Yu Darvish's spot is concerned, but with the possibility that Darvish may return healthy, Smyly makes for the sixth man in a five-man gig. Parting ways with Hamels would free up a considerable sum of money, but can the Cubs really afford to bank on a successful return by Darvish? I think the Cubs almost have to err on the side of caution.
Further consuming the money pool, it is my understanding (through conversations with Kintzler's father), that Brandon is guaranteed $5M, whether or not he has his option picked up. If the Cubs do want him, it'll cost them $10M.
As of right now, the Cubs are ranked number four in MLB (behind Boston, SF, and Los Angeles, respectively) in terms of salary commitments for the 2019 season, with $193,063,623.00 already allocated toward player salaries. This figure does not take into account the salaries of players who are eligible for arbitration, as again, their salaries and/or future contracts are quite literally up for grabs, nor does it consider the money that would be recuperated as the result of trades and offset salaries.
While there is certainly no way for me to be 100% accurate, I attempted to calculate roughly where the Cubs might be, should my predictions be anywhere close to correct.
By parting ways with the free-agents that I covered in Part One (Garcia, Murphy, J. Wilson, B. Wilson, and Carlos Corporan), the Cubs would be up a minimum of $11,742,526.00. At the very least, they would save an additional $13,419,500.00 by parting ways with Happ, Russell, Kintzler, Duensing, Zagunis, and Schwarber. While I think the Cubs would be far better off by cutting ties with Darvish and Chatwood, they will undoubtedly be on the hook for those salaries.
So, if we put all the pluses and minuses together, where exactly do the Cubs stand?
Players under guaranteed contract: $141,035,000.00
Estimated arbitration salaries: $20,000,000.00
Players currently under team control: $5,055,500
Players awaiting contract extensions: $2,180,000.00 (Minimum)
Estimated free-agent retention: $5,000,000.00 (estimated)
Team options: $25,000.000.00
Grand total: $198,270,500.00.
With a luxury tax threshold of $205M for 2019, the Cubs would appear to have three choices: (1) find more to trim, (2) forget attempting to sign more than one new free agent, or, (3) prepare to pay the luxury tax.
There is no doubt that the team is completely upside down with the contracts belonging to Chatwood, Darvish, and Heyward, as the three will cost the Cubs (barring any miracle trades) a total of $57M for 2019. Between Heyward's continued offensive struggles, Darvish's injuries and Chatwood's control issues, the trio just hasn't been worth it. Make no mistake, I like Jason Heyward, but I believe that would've been money better spent elsewhere.
Check back tomorrow, as I draw to a close, by covering some of the options the Cubs have for available free agents.
Part 2: The Demolition Phase Continues