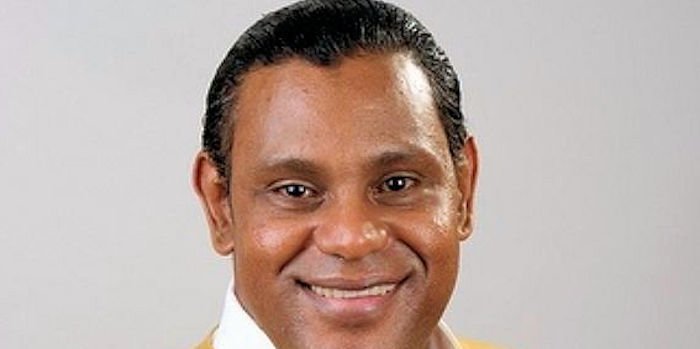 | | |
| --- | --- |
| Report: Cubs close door on Sammy Sosa reunion | |
---
Former Cubs slugger Sammy Sosa has not been part of any celebration after the Cubs won the World Series for the first time since 1908 and he recently had some salacious comments about himself, Ernie Banks, comparing himself to Jesus Christ, and the entire Cubs organization in a recent interview.
"I never wanted to leave Chicago," Sosa told former Cubs employee Chuck Wasserstrom. "I should have handled that situation differently, yes indeed. "I recognize my mistake. But look, I have my pride, and I know I had a tremendous career in Chicago. When nobody knew who Chicago was, I put Chicago on the map. Like you said, if I could have done it again, I would have done it differently."
Sosa would love to come back to Wrigley Field if the Cubs would invite him back.
"Hey, if they send me an invitation, then I would definitely say 'Yes,'" he said. "This is my house -- no matter what happened [at the end]. My numbers -- nobody is going to take them from me. Not even Mr. Cub, Ernie Banks, hit that many home runs. And I did it with style [laughing]. But if they invite me, why not? One day, if they invite me, a lot of people will be very happy about it."
Sosa just can't stop putting his foot in this mouth so according to multiple sources at the Chicago Tribune, the Cubs are closing the door on the possibility of a 13-year public reunion with the team. Obviously, it's just not worth it with his attitude and that he might turn his appearance into a circus or a public relations nightmare. Not to mention, he compared himself to the most beloved Chicago icon Ernie Banks and Jesus Christ in a portion of the interview.
However, Chicago fans still have a lot of love for Sosa but they will not be getting to see him anytime soon. CubHQ did a Twitter poll on Tuesday about Sosa's return and a surprising 67% would love to see him back at Wrigley Field.
Should the Cubs invite Sammy Sosa back to Wrigley Field?

— CubsHQ.com (@ChicagoCubsHQ) February 21, 2017
The Cubs declined to comment on Sosa's bizarre remarks about himself and the organization.
Sosa batted .273 with 609 homers, 1667 RBI, and .344 on-base percentage during his 18-year major league career.