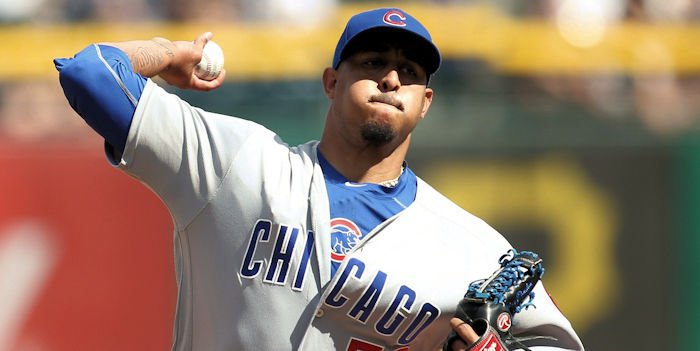 | | |
| --- | --- |
| Rondon gives up homer to blow save against Yankees | |
---
CHICAGO - The Cubs were one strike away from a shutout and series opening win versus the New Yankees but the baseball gods had other plans. Down 2-0 to the Cubs in the ninth inning, Yankees left fielder Brett Gardner hit a clutch 3-run 2-out homer off Cubs reliever Hector Rondon to give New York an unlikely and epic 3-2 victory. Rondon was in the game for closer Wade Davis to try to give him a day-off because of his high workload this week.
The Northsiders were 152-0 over last three seasons when entering the 9th inning with a two plus run lead and were the only team without a loss in such situations since the start of 2015 according to ESPN Stats.
The entire Cubs offense got their two runs during the ballgame with solo shots by Kris Bryant (6th overall) and Kyle Schwarber (5th overall).
The Cubs had a chance in the bottom of the ninth against Yankee closer Aroldis Chapman when an error allowed Addison Russell to reach second but Chapman worked around the error to save the game against his former team. Chapman had a memorable day at Wrigley Field on Friday afternoon as he received his 2016 World Series ring in a pre-game ceremony with the Cubs and ten got the clutch save for the Yankees to end the game.
Cubs starting pitcher Kyle Hendricks had a decent pitching performance spoiled as he received a no-decision going 5.1 innings scattering six hits and no runs with five strikeouts and two walks.
Lefty Brett Anderson will take the mound for the Cubs vs. fellow lefty starter Jordan Montgomery of the Yankees on Saturday night at 6:15 CDT and the game will be televised by FOX.