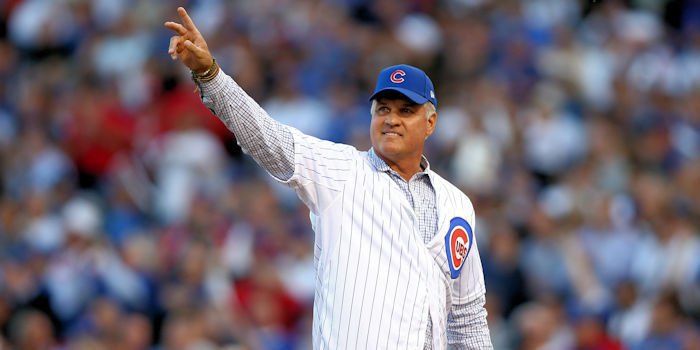 | | |
| --- | --- |
| Sandberg on Cubs winning title: "Life-changing for me" | |
---
CHICAGO -- Former Chicago Cubs great Ryne Sandberg was at a meet and greet at the Dick's Sporting Goods on North Elmore signing autographs and meeting fans on Saturday afternoon. The Cubs won their first World Series since 1908 and Sandberg said it was a life-changing experience for him.
"This is beyond '84, for sure," Sandberg said via qctimes.com. "We wanted to get to a World Series and we came up short. But last year topped all of that. Like I said, it was life-changing for me that the Cubs finally won the World Series."
Sandberg doesn't have to deal with fans asking if the Cubs will ever win the World Series anymore.
"I no longer have to be asked if the Cubs will ever get to the World Series and what about all the curses? All the stuff I had no answer for. Now we can talk about last year's team and how they're in line to knock at the door for the next 8 to 10 years with the ballclub that they've built up.''
The Hall-of-Famer thinks that the Cubs will have several more times to celebrate in the near future.
"I see them knocking at the door for many years," Sandberg said. "It's just a matter of how many times they can win a world championship."
For his standout Hall-of-Fame career, Sandberg hit .285 with 282 homers, 344 stolen bases, and 1061 RBIs. He was a ten-time National League All-Star, nine-time Rawlings National League Gold Glove, and seven-time National League Silver Slugger. His number was retired by the Chicago Cubs and he entered the Hall-of-Fame in 2005.