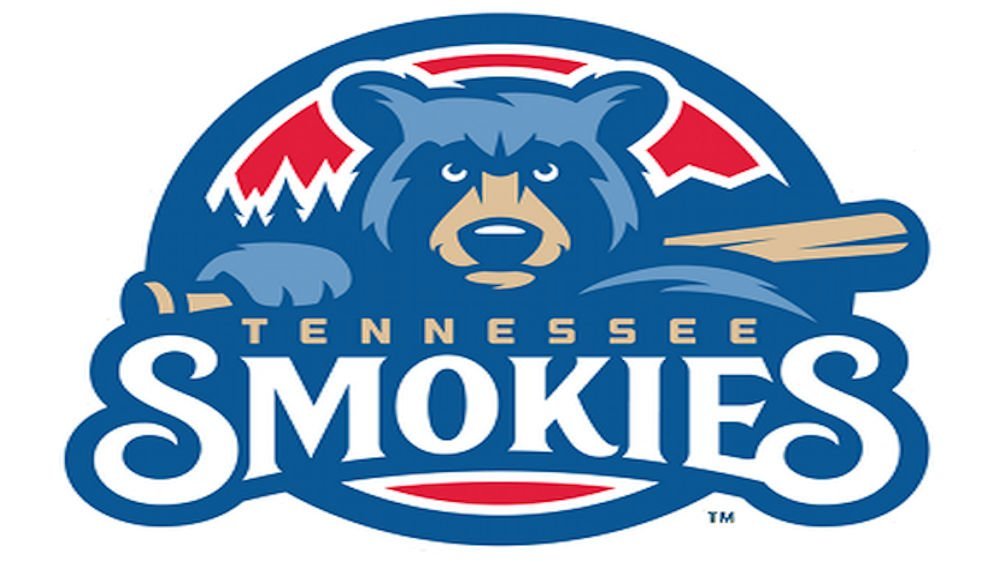 | | |
| --- | --- |
| Tennessee Smokies: Light 'em if Ya Got 'em | |
---
Knoxville catches fire every Spring, and you should go help "fan" the flames. If you've never been to a Smokies game, the fans in Tennessee want you to know you are missing something spectacular. They have the best pitcher in the Cubs minor league system bar none, and as winners of the Baseball America Double-A Bob Freitas Award last year, the Smokies have become a premier pipeline.
The Freitas award is a big deal. Baseball America - one of the most respected information sites for baseball on the web – doesn't hand that out to just any team. The vetting process is thorough and comprehensive. Winners are chosen for their organizational excellence, which is another way of saying they have their act together. The Cubs sure thought so and signed them to a four-year extension last season.
Set on the outskirts of the Great Smoky Mountains, Smokies Stadium saw nearly 309,000 fans poured through the turn styles last season. That's roughly an average of 4,600 fans per home game. You have to be doing something right to draw those kinds of crowds. Sure, the games have to be watchable (not to mention competitive), but in the minors, fans expect to be entertained and to a degree catered to. The Smokies knocked those expectations out of the park in 2018, and 2019 only promises better things to come.
Kris Bryant did his rehab with the Smokies and treated the fans to a rocking home run while he was there. On a side note, while Bryant was playing in Tennessee, the team hotel was bombarded with phone calls from fans wanting to talk to him. The clerk said the vast majority of calls were from male fans trying to get him on the phone. He was staying at an undisclosed location, but that didn't stop folks from trying. Fans take their baseball seriously in Knoxville.
One excellent reason for that is 24-year-old RHP Matt Swarmer, whom the Cubs selected as their Minor League Pitcher of the Year. Swarmer, who in 2018 was in his second season, went 9-8 with a 3.2 ERA, and struck out a whopping 135 batters, only walking 21 for a 6.43 strikeout to walk ratio. Those are some attention-getting numbers when the next great SP is forever being looked for. Swarmer is on track to getting a locker at Wrigley once he's ready, and that could happen anytime in 2019.
Catching duties were split between P.J. Higgins, a 24-year-old who was the Cubs 353rd pick of the 2015 draft, and 24-year-old Ian Rice. Higgins played in 41 games for the Smokies, batting to a .241/.306./.310 slash line, and an OPS of .617. Rice suited up for 88 games and slashed .250/.386/.401 with an OPS of .787 and eight dingers. Between the two of them, the Smokies had the backstop very well covered.
Is he a viable prospect? That's uncertain, but 27-year-old Wynton Bernard, who once played for the Padres, had a good overall year offensively, slashing .295/.362/.371, with a .733 OPS and 14 stolen bases. Teammate Trent Giambrone, 24 and handling second base, had a solid 2018 at .251/.333/.440, 100 hits, 17 home runs, and 49 RBI's. He had a very impressive OPS of .772 and 26 stolen bases. Giambrone is the one to watch in 2019 in Smokies Stadium, provided he doesn't get moved.
Under the steady hand of Manager Mark Johnson, the Smokies have become a fan favorite of those following the Cubs, and it's not unreasonable at all to expect an even better 2019. Though going 64-71 last season to garner third place in the Southern League North, they have a clear shot to the top rolling up to April 4, the team's opener. I would not bet against them.
Oh, it just gets more fun as we go, doesn't it? The folks in Tennessee think so, and you would do well to grab a ticket or two to see just how hot the Smokies can be. I'll be making the six-hour drive to catch a series there this year, and I can't wait.

Upgrade Your Account
Unlock premium boards and exclusive features (e.g. ad-free) by upgrading your account today.
Upgrade Now