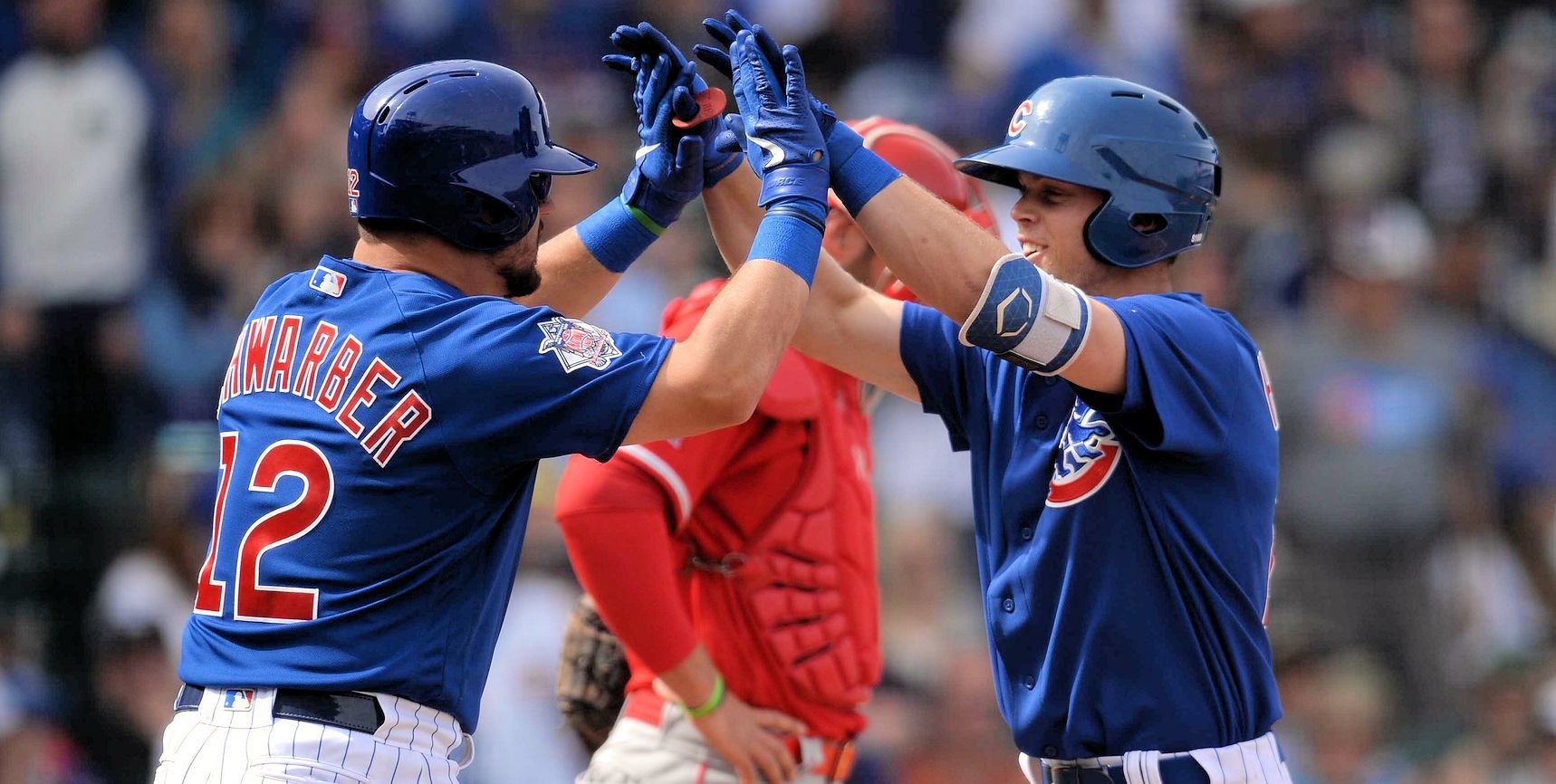 | | |
| --- | --- |
| Top 10 Cubs prospects to watch in 2019: Part 2 | |
---
Here are the top five Cubs prospects that I have my eye on for the 2019 season.
No. 5 prospect - Dylan Maples: You want to talk about a prospect falling look no further than reliever Dylan Maples. Commanding some of the nastiest stuff in the entire farm system, Maples has continued to struggle throwing strikes which has seen him fall out of the top 30 prospect list in one ranking.
Maples is still someone to keep an eye on as the strikeout numbers in the Minors cannot be ignored. With a fastball consistently touching 96-98 mph, it is the slider that is Maples' best pitch. Not only does that slider come with impressive velocity 88-90, but it is the break of the pitch that makes it that much harder to hit. Most scouts have described his breaking ball as a frisbee slider that not only breaks late but extremely hard also.
The biggest thing holding Maples back is his lack of ability to throw strikes with his fastball that tends to see him behind in counts. When that happens, teams will sit on his slider making it that much harder to be a put-away pitch. If Maples can harness all his pitches command-wise, he will be a force in the back of the bullpen for years to come.
No. 4 prospect - Duane Underwood: Another one of the plethora of arms in the Cubs system, Underwood has not found the consistency the Cubs have hoped for. Coming off a season in which he went 4-10 with a 4.53 ERA, Underwood has fallen to 25 on one Prospect list.
Even with those less than stellar numbers, it was his command that stood out pitching to a 3/1 K/BB ratio in AAA. He even earned himself a spot start in LA where he held the Dodgers to 1 run in four innings walking 3 and punching out 3. This will be a critical year for Underwood if he wants to show he can be a middle of the rotation starter.
With a 98-mph heater that usually sits around 93-94, Underwood will look to use his hammer style curveball with a fading changeup as his bread and butter pitches to put hitters away. Even though he has a desire to start, the Cubs used him in the bullpen to finish up the AAA season which is where he may have future success.
No. 3 prospect - Nico Hoerner: Perhaps the fastest rising prospect in the Cubs system is last years top pick Nico Hoerner. Fans should be somewhat familiar with his name by now as he has done more than impress in his time with the big club this spring reaching base in his first eight plate appearances and currently sporting a .636 BA.
What makes those numbers so remarkable, is the fact that he had just 14 games of minor league experience last season before an injury ended his season. However, in those 14 games, Hoerner did more than deliver hitting a .327 with 2 HRS and 6 RBIs. It wasn't until the Arizona Fall League where Hoerner broke out proving to play way beyond his years.
With the Cubs known to move their position players extremely fast through the system, many thought they would take their time with Hoerner. Those plans may be changing given the way he is hitting this spring. Even with minimal Minor League experience, I see him starting the season in AA with the potential to move to AAA. Who knows, depending on what happens with Addison Russell, Nico may be in Chicago sooner rather than later.
No. 2 prospect - Adbert Alzolay: One thing the Cubs Farm System is not lacking is pitching, which the Cubs hope will soon be beneficial to the major league club. The top arm in the system is indeed part of that pitching wave and was on track to make his big-league debut last May before a shoulder injury ended his season.
Now healthy once again, Alzolay will be looking to take the AAA season by storm with hopes of getting to the Northside this season. After leading the Dominican summer league with a 1.07 ERA in 2013, Alzolay didn't establish himself until 2017 when he emerged as the top arm in the system. Armed with a low-mid 90s fastball with a solid breaking ball Alzolay has all the tools to be a solid starter in the MLB.
For that to happen, he needs to continue to develop his changeup which is far from a decent pitch right now. Despite never having an issue throwing strikes, last year will not show that as he went 2-4 with a 4.76 ERA in 8 AAA starts while walking 13 and striking out 27. If healthy, I expect those numbers to improve this season.
No. 1 prospect - Miguel Amaya: Look no further than the 20 -year old top prospect as a player to watch this season. After signing with the Cubs during the 2015-16 international period, Amaya made his debut at age 18 with the short-season Eugene Emeralds before making his pro debut at 19 at South Bend last year.
To say he made a significant impact was an understatement as he played in 116 games hitting .256 with 12 HRS and 52 RBIs. Keep in mind he was only 19 and is still very raw so those numbers should continue to be on the rise as he gets more comfortable in the Minors. The most intriguing part of his game, in my opinion, happens to be his defense which will force the Cubs to make a tough decision down the road.
Amaya is a catcher which is something the Cubs are stocked with at the major league level now. Amaya will not have the power that Contreras possesses, but even at just 19 years old, Amaya may be the best defensive catcher in the whole organization right now. That means the Cubs are going to be forced with a decision to make in a couple of seasons. Do you stick with Contreras as the catcher of the future and package Amaya in a trade for younger pitching? Or do you hold on and let Amaya take over Victor Caratini's spot with the starting spot in the future?
In case you missed it, here is part 1 of my rankings of Cubs prospects (6-10).