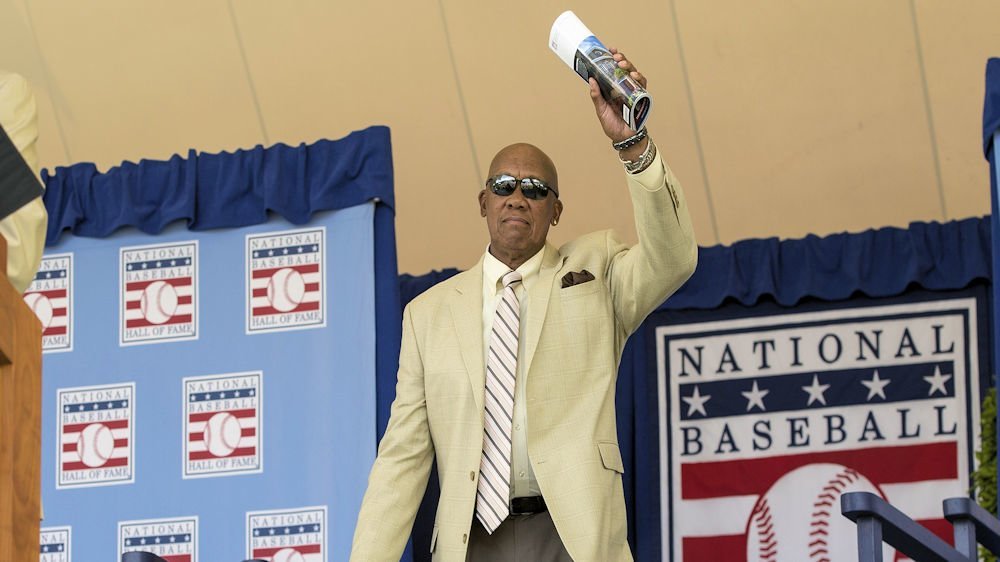 | | |
| --- | --- |
| Top 3 Cubs starting pitchers of all-time | |
---
The Cubs are one of the World's most storied franchises and have had their fair share of all-time greats over the years.
An offseason of reckoning is underway, and change occurring from coaching staff to the minor leagues to the roster at the major league level.
We here at CubsHQ decided to chronicle each position's three top players in Cubs history. This is all just for fun, as you probably have your own opinion on the best Cubs players at each position.
Here are the best starting pitchers the Cubs have ever had.
Arrieta is a member of the 2016 World Series team we promised to include. Arrieta's career began bouncing around the Orioles system before a trade landed him on the north side of Chicago.
In 2015, Arrieta had the best second-half nearly of all time. Jake set the precedent that all dominant second halves will forever be judged upon. Jake's stellar pitching earned him the NL's 2015 Cy Young award and led to a dominant performance against the Pirates and the 2015 Wildcard game.
Arrieta's prime came a little late compared to most — but there are hardly any seasons that stack up with the one Arrieta had in 2015.
Arrieta won 22 games compared to six losses, with four complete games, three shut outs, a no-hitter, over 220 innings pitched, and a dazzling 1.77 ERA. He followed that up with a tremendous 2016, tallying another no-hitter, and he earned both an all-star appearance and a World Series ring.
Arrieta helped to anchor a rotation that also included the second and third-place finishers in the 2016 Cy Young voting in Kyle Hendricks and Jon Lester.
From 2013-2017, Arrieta was 68-31 with a 2.73 ERA. He departed from Chicago in 2017 and has been with the Phillies since — but his domination in 2015 and contribution to the 2016 Cubs earn him a spot on our list.
We also included Jon Lester because it was his contract signing that altered the franchise's history forever.
In five years with the Cubs, Lester has supplemented a Hall of Fame-caliber career resume with a 74-41 record with a 3.54 ERA — including two all-star appearances, two top-ten Cy Young finishes and, of course, a ring.
Greg Maddux
Maddux's finesse style and impeccable command was perfected. Maddux was incredible in his career despite not having a high velocity on his fastball.
Maddux began his incredible career with the Cubs in 1986, and his 23-year career ended with the Dodgers in 2008. Maddux played for the Cubs until 1992, then played for the Braves for the next 11 years before returning to the Cubs for the next three years of his career. He finished with the Dodgers and Padres and wowed the entire way.
Maddux ended his career with a 106.6 WAR, with 355 wins and 3.16 ERA and over 3,000 strikeouts.
Maddux won the 1995 World Series with the Atlanta Braves. The original Professor also won the ERA title four times, won 18 gold gloves, and won the Cy Young award four times. Maddux was also named to eight all-star games and the Hall of Fame in 2014.
133 wins and 47 complete games of his magical career were in Chicago — and assuredly earned him a spot on our list.
Ferguson Jenkins
Despite Maddux being an overall better pitcher, it's no secret that Fergie (who shares number 31 with Maddux). Is deserving of our number one spot.
Both Jenkins and Maddux numbers fly on opposite foul poles, and both for great reason.
In 19 years in his career, Jenkins spent ten seasons in Chicago. Jenkins ended his career with 284 wins and pitched to the tune of a 3.34 career ERA. 167 of those wins came for the Cubs.
Jenkins threw 154 complete games in his Cubs career, 29 of them shutouts — and threw 267 and 49 respectively in his career in total.
He won a Cy Young award in Chicago in 1971 and made three all-star games in his career, all for the Cubs. Jenkins also had six top 25 MVP finished, and five additional top 10 Cy Young finishes.
Jenkins was elected in the Major League Baseball's Hall of Fame in 1991 — and his career fits the number one spot on our starting pitchers list very well.
Other candidates for all-time starting pitchers for the Cubs include Kerry Wood, Rick Sutcliffe, and Rick Reuschel.

Upgrade Your Account
Unlock premium boards and exclusive features (e.g. ad-free) by upgrading your account today.
Upgrade Now