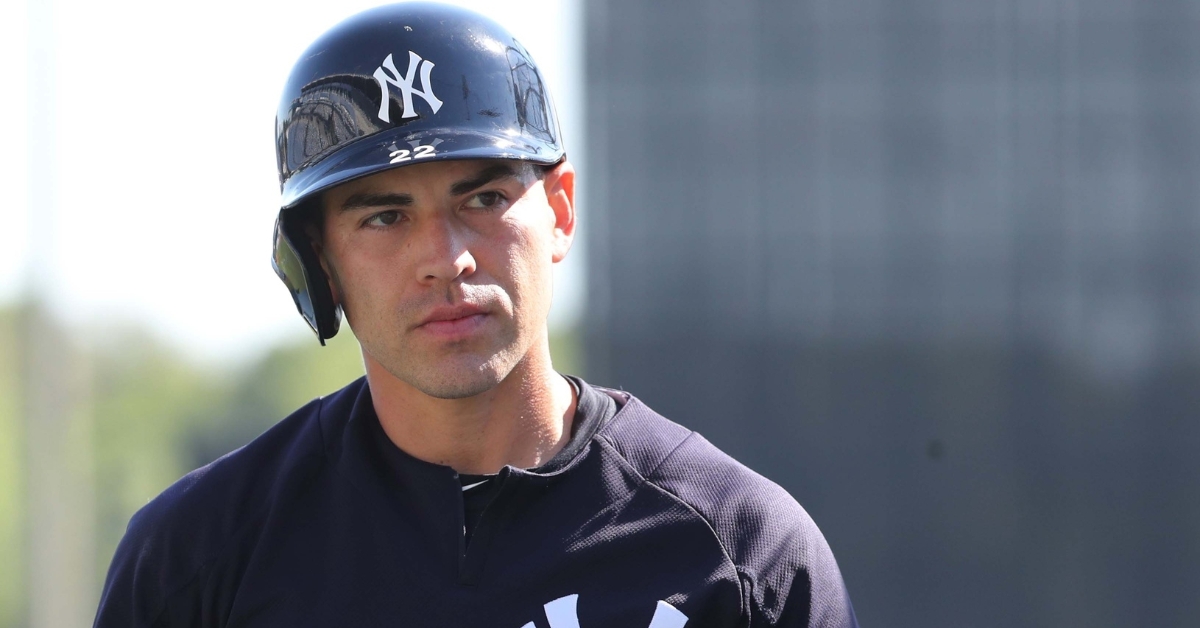 | | |
| --- | --- |
| Would Jacoby Ellsbury be a good fit for Chicago Cubs? | |
---
From what we have seen from the Cubs in Free Agency this season, and even going back to last season is that they don't appear willing to dish out any big-ticket contracts until they reset the luxury tax. That doesn't mean they haven't signed anyone as they have done a great job building depth in the minor league system.
While building that depth is vital to helping the big-league team when injuries arise, so is creating depth on your major league roster as the Cubs would like to think what they have on paper now is good enough to compete once again this season. Even with everyone back offensively except for Castellanos, Russell, and Kemp, the Cubs do appear to have some holes they are still looking to fill to this point.
Two of those holes or should I say questions have to deal with the center field position and a leadoff spot in the lineup. Ideally, the Cubs are hoping that Ian Happ or Albert Almora can show they can handle everyday center field duties this season, but that still leaves a hole in the leadoff spot. One name that the Cubs have started to kick the tires may surprise you as former Boston Red Sox, and New York Yankee outfielder Jacoby Ellsbury is drawing some interest reportedly from the Cubs.
Once a prolific five-tool and MVP candidate in the league, Ellsbury broke on the scene in Boston during the 2007 season, where Theo Epstein was running the show at the time. During his seven years in Boston, Ellsbury put together five great seasons, including his 2011 campaign that saw him hit .321 with a career-high 32 homers and 119 RBI's. Two seasons later, he found himself a free agent and signed a hefty seven-year deal with the Yankees, where things didn't seem to work out.
Expecting nothing but the best from Ellsbury, 2014, which was his first season in New York happened to be the best the Yankees would get out of him as injuries began to slow him down. His average dropped to 271, while his power was zapped right out of him, finishing with 16 homers and 71 RBI's. The three seasons prior, Ellsbury never hit above a 265 again, while he added 23 total homers in that time frame. The Yankees released him in 2017, proving that his deal was one of their worst in franchise history.
Now at age 36, and two going on three years removed from the game, why do the Cubs even have the slightest bit of interest in signing him even if it were for a minor league deal? Not only hasn't he played since 2017, but he really hasn't been an every day starter since the end of 2014, so there is little reason to believe he could even emerge as a 2020 bench piece for this team going forward.
If the Cubs are hoping he can solidify the leadoff position, he is not the solution, and if that is the option, they are thinking just give the job to Anthony Rizzo until Nico Hoerner is ready. However, this type of signing brings me back to the Cubs inking Brandon Morrow to the minor league deal as a low-risk deal that somehow could help the Cubs more than hurt them.
Let's say that Ellsbury is not only healthy but could stay that way. Then maybe he becomes a nice veteran bat off the bench and would give the Cubs a fifth outfield option. Perhaps he is just a good veteran piece to have around during spring training, knowing him, and David Ross were teammates together in Boston. Maybe he somehow rediscovers the fountain of youth and turns his career around for more shot at a title run. The last is less likely, but who knows what you would get out of him at this point.
If the Cubs are not able to sign anyone to the big-league roster at this point, which appears to be the case, then why not take some flyers on guys like this for minor league deals. There is no downside to signing a player like this to a minor league deal because if he doesn't pan out, it doesn't cost you anything. However, if by some chance the signing is a success, then you added a piece to your team for next to nothing.
As of now, the Cubs kicking the tires on Ellsbury is just a sensible rumor, so we will see if anything happens from this point forward. Even if it does happen, let's hope it is just to build depth in the system instead of a backup plan for not getting Castellanos or anyone else they planned on getting. Talking to parties involved, this is such a farfetched rumor that even a minor league deal appears to be a long shot at this point.
If you ask new skipper David Ross about what he thinks of Ellsbury, and you will see that Ross believes in a pure leadoff hitter and remembers just how much Ellsbury meant to the Red Sox during their World Series run in 2013. Regardless of how serious the Cubs are at this point, when you see a name like Ellsbury mentioned, you need to pay some attention to it.