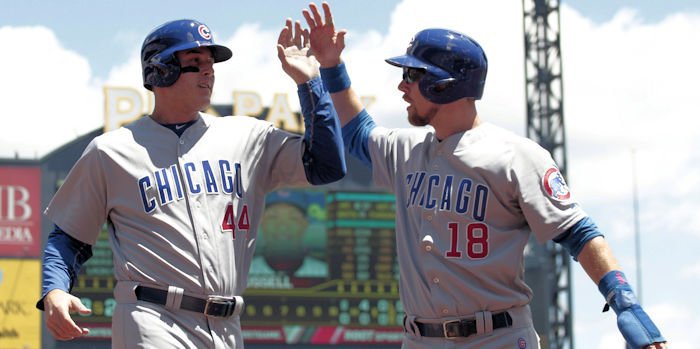 | | |
| --- | --- |
| Zobrist responds to sign-stealing claim from Dodgers | |
---
Chicago Cubs second baseman Ben Zobrist was accused of sign-stealing from Los Angeles Dodgers catcher Yasmani Grandal after the Dodgers 1-0 win in NLCS game two.
"I think it's hilarious," Zobrist said to reporters on Monday. "No, I was not stealing signs, but I appreciate him thinking my baseball IQ is that high."
Zobrist said that it is much harder to steal signs than Grandal thinks it is.
"I've tried before, but it's never worked out," Zobrist said. "With Addie up to bat there, I was just looking for him to hit a ball to the right side of the field and try to get a good jump. I don't know what (Grandal) was looking at or what he thought he saw.
"We are literally paranoid when it comes to men on second and they are trying to get signs," Grandal said via latimes.com. "We know who is getting the signs. We know what they're doing. We know what they do to get it."
Grandal said that it was interesting during the Addison Russell at-bat in the 8th inning in Saturday's game.
"All the sudden, Russell is not taking good swings at sliders, looking like he's looking for a fastball and in a certain location," Grandal said. "Did we know Zobrist had the signs and was doing something for it? Yeah, we did."
The Cubs will play the Dodgers in the NLCS Game 3 on Tuesday night at 7 pm CT in Dodger Stadium.