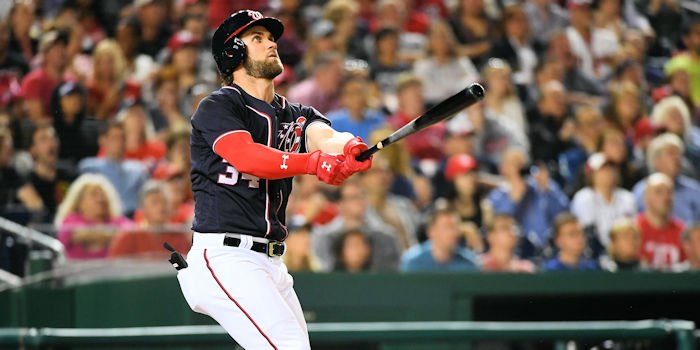 | | |
| --- | --- |
| Bryce Harper responds to rumors about him with Cubs | |
---
MLB Insider Peter Gammons almost incited a riot when he reported last month that star outfielder Bryce Harper wanted to play for the Chicago Cubs when his time was up with the Nationals.
"I have people tell me that Bryce Harper, really, would prefer to play for the Cubs," Gammons said on a radio show.
Harper was asked about the rumor this week by reporters and he disputed Gammons' take on his future destination after the 2018 season.
"I love Peter Gammons. One of the best baseball historians ever. But I have no idea what the hell he's talking about," Harper told the Washington Post.
I'm not sure who is telling the truth between the two but I would imagine that nobody really is dying to play for the Cubs right now after watching that 14-3 shellacking on Sunday afternoon. Hopefully, the Cubs will be on fire in the second half of the season like they have been the last two years.
Harper was drafted in the first round (1st overall) in the 2010 MLB Draft.