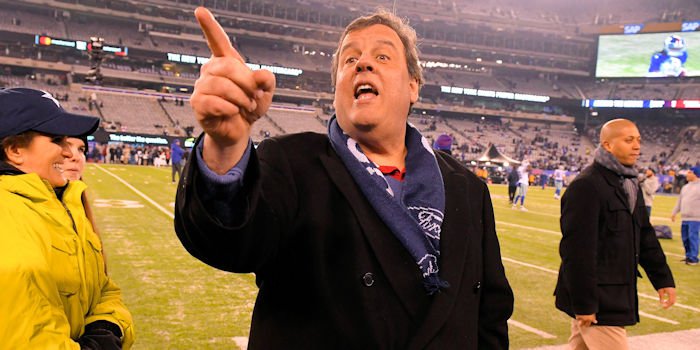 | | |
| --- | --- |
| Christie on Cubs fan: "I didn't dump the nachos on him" | |
---
The Chicago Cubs won two out of three games against the Milwaukee Brewers to take a 2.5 lead in the National League Central Division this past Sunday.
However, most of the news of the afternoon surrounded New Jersey governor Chris Christie who happened to be at the baseball game. Christie got into a confrontation with a Cubs fan named Brad Joseph who was reportedly heckling Christie pretty hard saying "you suck."
The politician got closely into his personal space and told the fan "you're a big shot" during the viral video.
During a news conference in Trenton, the governor didn't regret any of his actions with the fan.
For those of you who know me, I was very restrained," Christie said. "I didn't dump the nachos on him or anything, which was an option," Christie said. "No, I'm not swearing off baseball games in any way."
Christie said he puts up with a lot but can only take so much from hecklers.
"I will take a certain amount of abuse. You're a public official you have to. But usually, it's one. You get one shot to call me a name or curse me out," Christie said.
At #Cubs #Brewers game. #ChrisChristie was getting razzed by fans, so he got in the face of one of them. 5:30 on @WISN12News pic.twitter.com/sx8euMgFy2

— Ben Hutchison (@BennyHutch) July 30, 2017