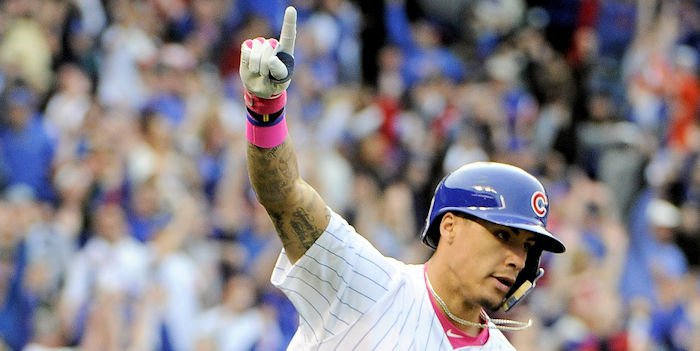 | | |
| --- | --- |
| Cubs News: Bryant believes that Baez should be at third base | |
---
Cubs skipper Joe Maddon has been mixing and matching lineups the last few weeks because of all the recent lingering injuries on his team.
However, one thing is obvious as fans watch the Cubs this season, super utility player Javier Baez is making remarkable plays on defense daily for his team.
Kris Bryant agrees that Baez is a star on defense.
"Javy makes some unbelievable plays over there," Cubs slugger Kris Bryant said to reporters on Saturday. "But he does it all over the infield. But I think that's the best defense (Baez at 3rd). With some people being hurt, it does cause some people to move all over the place.' "I think the best defense is with me out there in left."
Baez is batting .256 with six homers, 20 RBIs, and an on-base percentage of .303. For his short career (138 games), he is batting .221 with 16 homers, 44 RBIs, and an on-base percentage of .271.