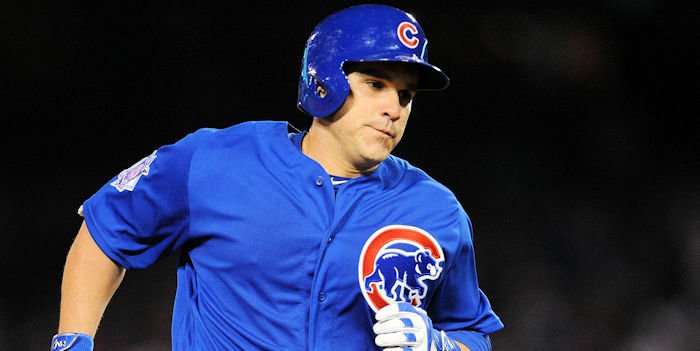 | | |
| --- | --- |
| Cubs News: Maddon responds to Montero's shocking comments after World Series | |
---
Cubs skipper Joe Maddon was on 670 The Score with Matt Spiegel and Jon Greenberg on Tuesday afternoon and was asked about catcher Miguel Montero's comments about his role during the World Series and Maddon's lack of communication.
"I didn't realize I hurt his feelings," Maddon said.
Maddon said during the radio interview that he was surprised by Montero's comments after the World Series and wished he would have come to him to talk to him in person instead of in the media.
"I didnt read anything negative, I wish he would have came to me and said something," Maddon said.
He also reiterated that Cleveland had a fast team and controlling the running game was crucial to winning [Contreras and Ross].
Montero's had the following comments after the Cubs' first World Series win since 1908.
"It was a different emotion because I didn't get a chance to play," Montero said. "I was a little disappointed, to be honest because I felt like I did a good job in the regular season but was left out a little bit. It made me feel a little like not important or maybe not as good to be in this lineup."
Montero has been in the major leagues for a long time and just wanted to know what his role was going to be on a daily basis.
He batted .216 with eight homers, 33 RBIs, and an on-base percentage of .327 on the season.
"I think the toughest part for me is they never communicated with me," Montero said. "I'm a veteran guy. They talk about veteran leadership. I have 11 years in the game and two All-Star [appearances]. I expected to be treated a little better. I was expected to get communication. Just let me know. Put me in the loop. That was the toughest part for me because I never understood what my role was going to be."
During the postseason, he had 12 at-bats with two hits, a grand slam, and five RBIs.
Montero is scheduled to make 14 million this upcoming season with the Cubs and be a free agent in 2018.
Yes yes yes !!! pic.twitter.com/les3lWS8CR

— Miguel Montero (@miggymont26) November 4, 2016