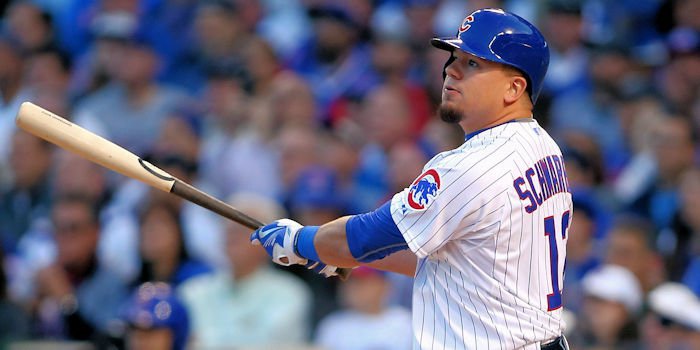 | | |
| --- | --- |
| Cubs News: Schwarber on playing in outfield: "No one's told me anything" | |
---
Cubs catcher Kyle Schwarber got an impressive two game in the 2016 World Series as the Cubs designated hitter in the middle of the lineup. However, the series shifts back to Wrigley Field where he would have to play in the outfield because of the National League rules.
Schwarber is not sure if he will be playing or not.
"We'll see where it goes," Schwarber said after the Cubs' 5-1 win over the Cleveland Indians in Game 2 on Wednesday. "Nothing's set in stone. No one's told me anything, so as of right now, the story is still the same."
Maddon will wait to see what the doctors say about his knee.
"I have no idea," Cubs manager Joe Maddon said. "We're going to go back. We have a mandatory workout tomorrow, so we're going to be at the ballpark. If it's OK, possibly, you might see him taking some fly balls, if there's any chance at all."
Schwarber has the highest OPS in postseason history with 1.274.