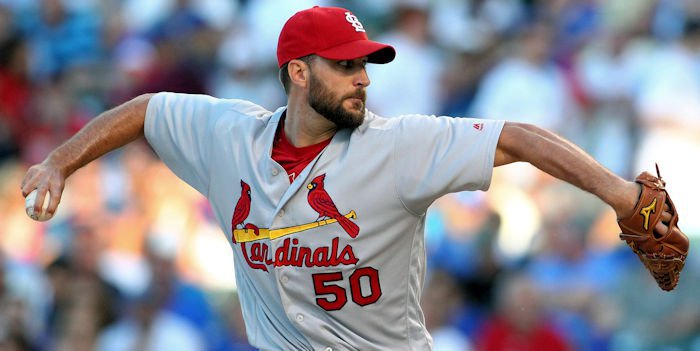 | | |
| --- | --- |
| Wainwright: 'We don't care about the Cubs' excitement' | |
---
The rival St. Louis Cardinals have taken two straight games from the Chicago Cubs and the latest was a 4-3 victory on Tuesday.
Cardinals' veteran pitcher Adam Wainwright obtained the win going 6.2 innings, giving up six hits, three runs while striking out four batters. For the season, he is 6-4 with a 4.73 ERA with 65 strikeouts and a 1.31 WHIP.
Wainwright doesn't care about if the Cubs are the media darlings this year, or the Cubs powerful stacked lineup full of young stars, or their enthusiastic fan base that have supported the Cubs throughout many miserable years.
"I think when you look at the last couple of wins for us here in a tough city … the bigger the buzz the better," Wainwright said via stltoday.com. "When they've got a lot of momentum going and they've got 41,000 here watching them and millions of people on TV watching them and following them and rooting for the Cubs, well, it's very hard to win if you get caught up in that moment. If you get caught up looking at how excited people are here for them. I just don't think we care too much about how excited people are for the Cubs."
For his career, he has 127 wins, 71 losses, 1391 strikeouts and a 1.17 WHIP.
The Cardinals are still a distant 10.5 games back in the National League Central standings and are 4-4 overall this season against the first-place Cubs.