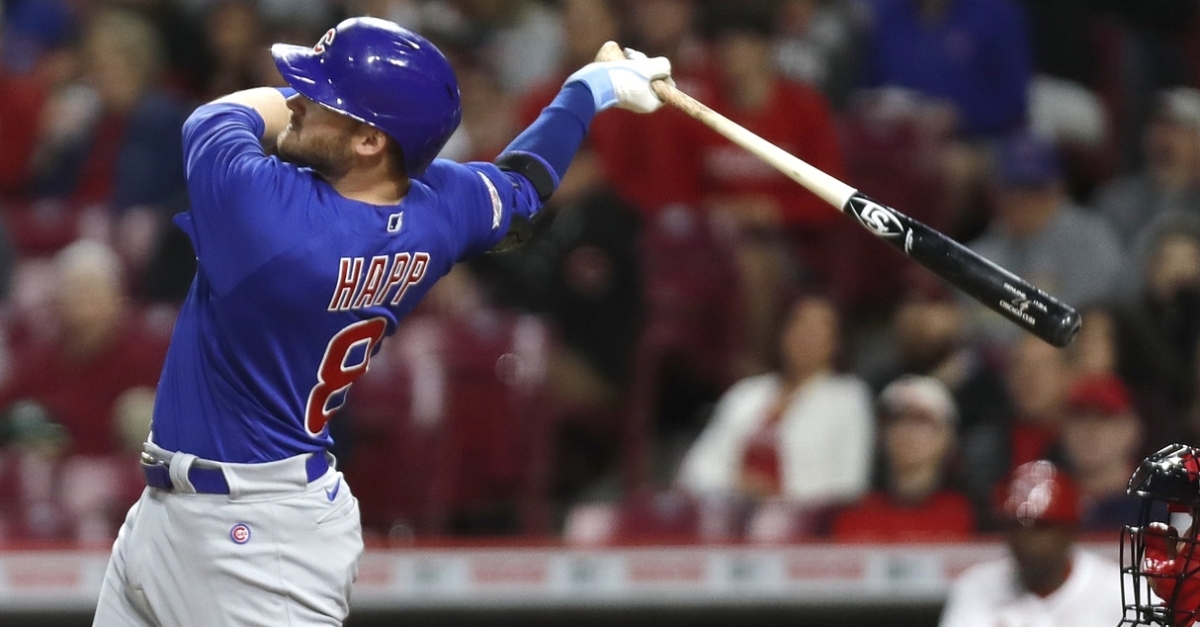 | | |
| --- | --- |
| Cubs News: Ian Happ named to NL All-Star team | |
---
CHICAGO – Chicago Cubs outfielder Ian Happ today was named to the National League All-Star team and will join catcher Willson Contreras, who on Friday was named the starting catcher for the N.L. All-Star squad via the fan vote.
Happ, 27, was named to the N.L. All-Star team through the player vote.
Happ makes his first career All-Star team as he has batted .277 (81-for-292) with a career-high 22 doubles, two triples, eight home runs, 40 RBI, six steals and 41 walks in his first 83 games through July 9. Happ is third among big league switch-hitters with an .821 OPS and owns a .353 average (24-for-68) with a .950 OPS against left-handed pitching. He is one of nine N.L. players to record at least 30 extra-base hits and 40 walks this season.
Happ is the first full-time Cubs outfielder to be named to the N.L. All-Star team since Dexter Fowler was named to the 2016 squad. Third baseman Kris Bryant appeared in left field as a reserve in both the 2019 and 2021 All-Star Games.
Contreras, 30, will make his third career All-Star Game start and appearance after he was voted as a starter in both 2018 and 2019. He will join Gabby Hartnett (1934, 1936-37) as the only catchers in Cubs history to make three All-Star Game starts. Contreras will be the 10th player in Cubs history to make at least three starts in an All-Star Game along with Ernie Banks, Andre Dawson, Stan Hack, Hartnett, Billy Herman, Don Kessinger, Ryne Sandberg, Ron Santo and Sammy Sosa.
In 2018-19, Contreras became the fourth N.L. catcher to start the game in consecutive seasons in the last 25 years, joining Buster Posey (2015-17), Yadier Molina (2009-10) and Mike Piazza (1994-99, 2001-02, 2004-05). Contreras remains only the fourth Cubs catcher to make the squad in the last 40 years, joining Geovany Soto (starter in 2008), Joe Girardi (2000) and Jody Davis (1984, 1986).