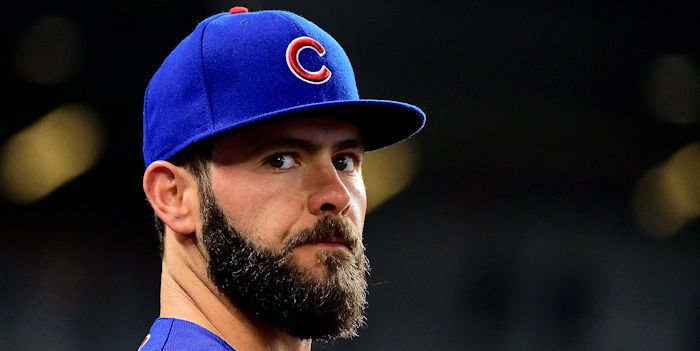 | | |
| --- | --- |
| Cubs News: State Farm releases statement on Arrieta's political tweet | |
---
Cubs pitcher Jake Arrieta helped the Cubs win their first World Series since 1908 and appeared ecstatic again after watching Donald Trump's victory as the 45th President of the United States.
Arrieta called out Hollywood in the following provocative tweet on Wednesday morning.
"Time for Hollywood to pony up and head for the border," #illhelpyouback #beatit Arrieta tweeted.
One of his main sponsors State Farm released a statement on Friday.
"Our advertising is intended to inform and entertain," State Farm said. "We occasionally team up with celebrities and athletes, and realize they may have their individual views."
Theo Epstein was also asked about the tweet at the Winter GM meetings on Wednesday afternoon.
"I'm still processing that, too," he said. "I believe in the first amendment. But I also believe we should be mindful of how other people feel."
Epstein said that Arrieta's tweet would not hurt his future with the Cubs organization.
"No, not at all," Epstein said. "Just like our ownership group is as diverse as you can be politically. Tolerance is important, especially in a democracy. The ability to have honest conversations, even if you come from a different place, a difference perspective is fundamentally important."
Regardless of your political affiliation or leanings, Arrieta did his job in the postseason for the Cubs. He was 2-1 in four games started in the postseason with a 3.63 ERA in 22.1 innings giving up only 17 hits, with seven walks, and 25 strikeouts.