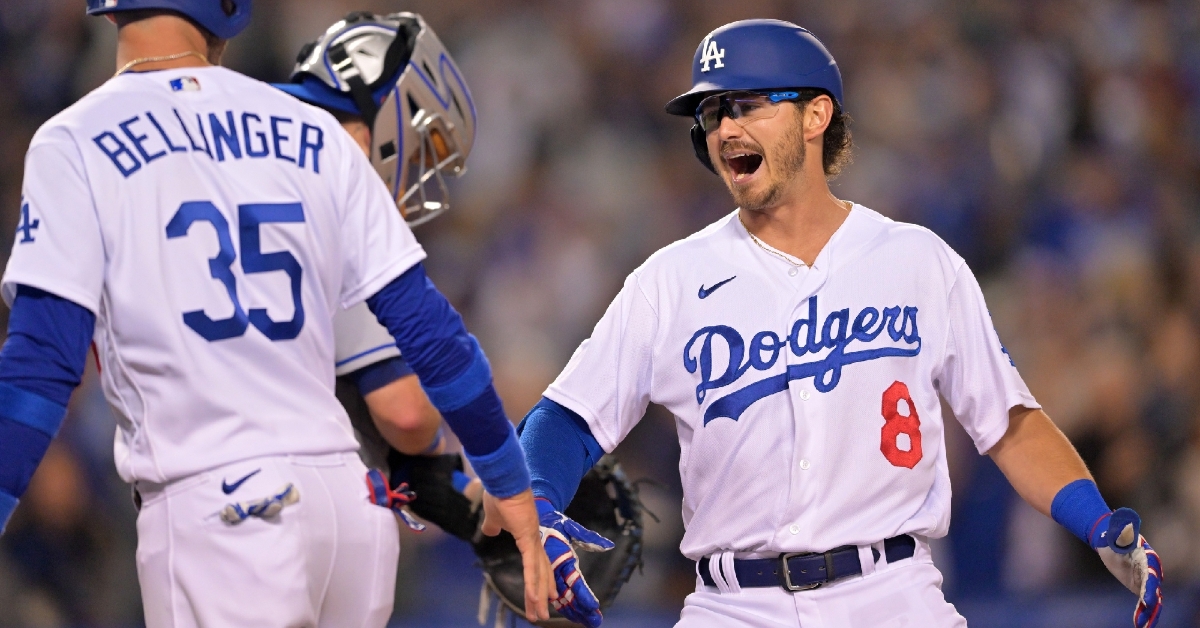 | | |
| --- | --- |
| Cubs trade reliever to Dodgers for utility infielder Zach McKinstry | |
---
| | | |
| --- | --- | --- |
| Saturday, July 30, 2022, 2:06 PM | | |
According to multiple reports on Saturday, the Chicago Cubs have traded veteran reliever Chris Martin for 27-year-old utility infielder Zach McKinstry.
McKinstry has only 11 at-bats this season for the Dodgers, and the one hit he had was a home run.
This trade should allow McKinstry to get more playing time in the majors this season with the Cubs as he wasn't getting much in Los Angeles.
He is a versatile defender that has the ability to play 2B, 3B, LF, CF, and RF.
Martin has pitched in 38 games this season in Chicago with a 4.31 ERA and 1.34 WHIP. However, he was a strikeout machine with 40Ks in 31.1 innings and only allowed four walks during that span.
24 of his 34 appearances this season have been scoreless.
He is owed around $1 million for the rest of the season. He signed a one-year, $2.5 million deal with the Cubs this past offseason.
The previous three seasons he played for the Braves, including winning a World Series last year.
More reactions to follow soon on CubsHQ.com on this breaking news story.
I had Zach McKinstry 11th in the system, and I'm starting to feel like that might've been a tad bit low.

Barrel manipulation here is impressive: https://t.co/xfJY4BtKCp pic.twitter.com/xiXfMNSFtJ

— Nathaniel Plotts (@nplotts5) March 1, 2020
Zack McKinstry, 27, played 3B, 2B, LF, CF, and RF.

...struck out in nearly 30% of his 193 PA with the Dodgers between '20-22... higher than his 15% rate in AAA...had 4 HR in 223 PA in AAA this season.

Interesting move...will compete for ABs with many of the younger Cubs guys. pic.twitter.com/OQlWSJHrjY

— Brendan Miller (@brendan_cubs) July 30, 2022