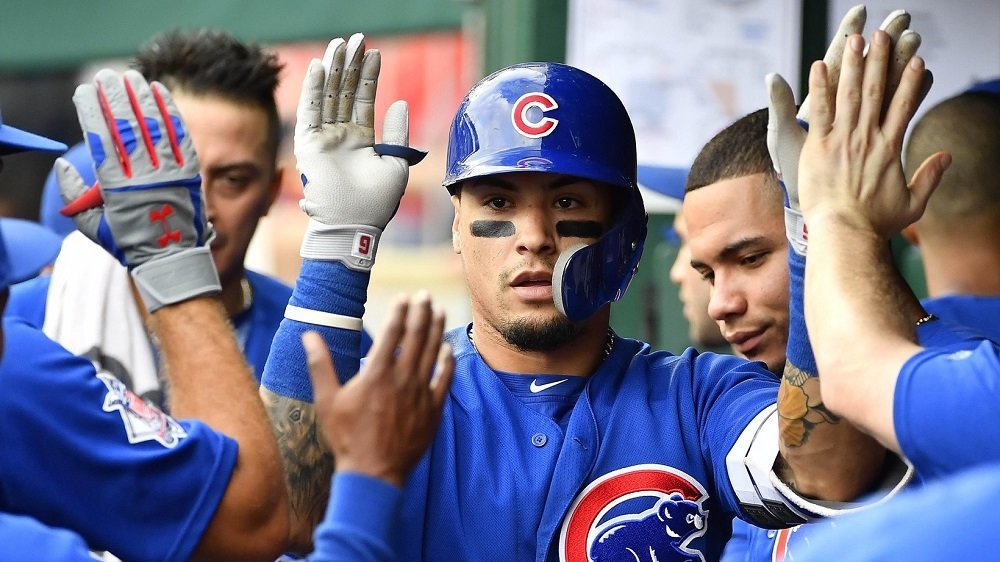 | | |
| --- | --- |
| ESPN ranks Javy Baez as Top 3 second baseman in MLB | |
---
| | | |
| --- | --- | --- |
| Thursday, February 14, 2019, 1:32 PM | | |
ESPN ranked the top second basemen in the majors with Cubs' Javier Baez No. 3 in his position (All-Star tier) behind only Jose Altuve and Robinson Cano.
The rankings were based on anticipated 2019 value, playing time, and primary position.
"Just when debates about whether Baez was the National League's MVP front-runner started to get heated, he settled the furor by going ice-cold," ESPN.com said. "Beginning with his game Sept. 3, Baez hit just .245 the rest of the way as the Cubs limped down the finish and wound up losing first place in the NL Central to the upstart Brewers. That took some of the shine off Baez's season, but it was a great one in any event. Still only 25, Baez hit 34 homers, the most for any Cubs middle infielder not named Ernie Banks, Ryne Sandberg and Rogers Hornsby. He also became the first Cub to lead the league in RBIs since Sammy Sosa in 2001."
El Mago is improving at the plate and still can develop a ton more.
"Baez will never be a patient hitter, and his propensity for swinging from his heels borders on legendary," ESPN.com said. "Still, he has managed to harness these qualities to become a tougher out at the plate. His on-base percentage (.326) was below average, but it is the best he has done yet and was just enough to keep pitchers near the strike zone, where he is as dangerous as anyone. He accomplished this by becoming more of a line-drive hitter than a pure lift guy and showing a heightened willingness to go to opposite field. It's a maturation that he needs to continue."
Baez hit a career-best .290 with 34 homers, .881 OPS, and 111 RBIs in his MVP runner-up season in 2018.
For his career, he is a .267 hitter with 81 homers and 269 RBIs.